[ad_1]

shroud is one of the most influential esportsmen (in the past) and streamers (in the present). Now Michael Grzesiek is a household name in the content creators' community.
Nowadays shroud has over 10 million followers on various platforms and his streams have been watched over 500 million times. And the most interesting thing is that he has not lost his touch. He still has amazing accuracy which explains why some people call him a "sight-man".
Before his success as a streamer, he played CS:GO professionally and several times lead his team to triumph. But it did not happen at once and he had to make hard calls to achieve what he has achieved so far.
But if his figure in North America is compared to legends, in other countries shroud is not such a significant figure. Anyway, Michael's work is worth mentioning so it is high time to understand who shroud is.
Childhood, adolescence, youth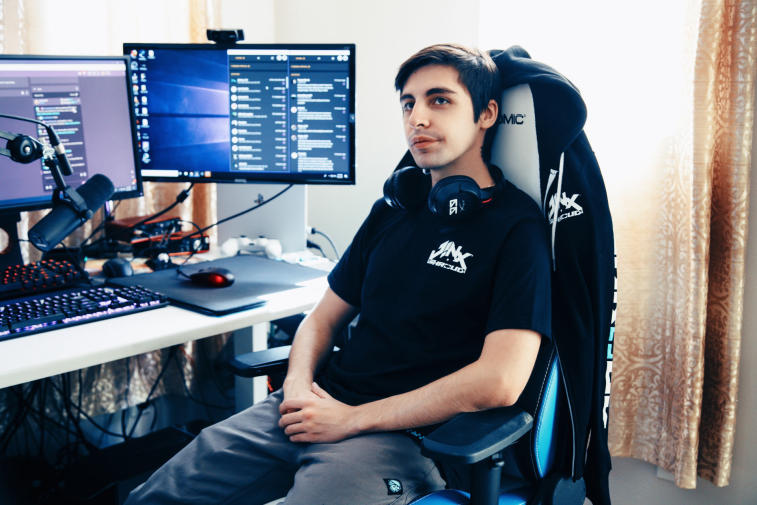 At one of his streams, shroud told his spectators that in fact he had never had problems with money. computers or any other items — his father regularly bought him all the necessary devices.
The only time when Michael was going through a difficult period was his parents' divorce when he was 12 years old. After the separation he lived with his father most of the time.
Speaking about shroud's education, it went well. In one of the interviews, his father said that Michael's grades in high school were terrible as he was very bored at school. Moreover, one of his teachers hated him and thought that he was destined to fail in his career.
However, it did not stop his parents from supporting their son and doing everything they could for Michael to achieve his goals.
shroud's esports career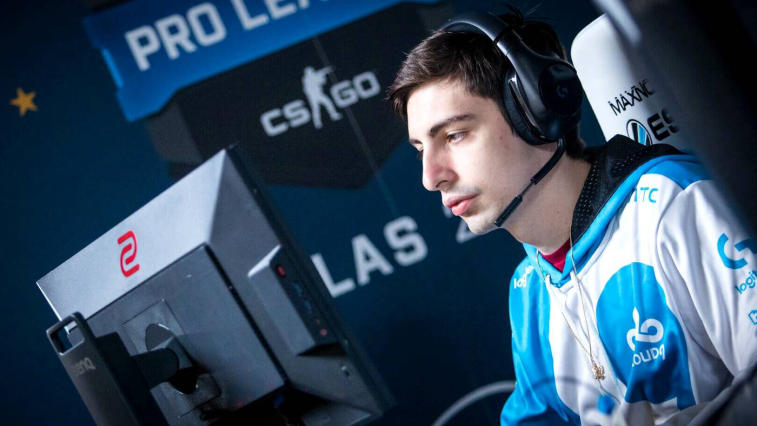 shroud started his esports career in CS:GO. Having appeared on stage in 2013, he managed to get acknowledged very quickly. And in the first year of his career, Michael managed to become a member of compLexity, and later to join Cloud9.
This is where shroud became a real star. Having played in C9 for three seasons, the Canadian succeeded in winning numerous championships, including the ESL ESEA Pro League Season 1 – North America, the iBUYPOWER Cup, the ESL Pro League Season 4 – Finals and the Americas Minor Championship – Kraków 2017.
But he did not make it to Boston as in the summer 2017 Michael decided to quit his esports career and hop on board of the train called Twitch.
How was the Canadian streamer's dream born?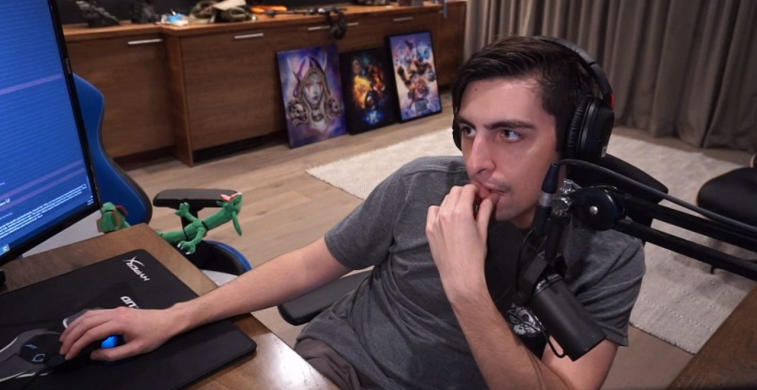 shroud started streaming in 2011. Then he did not have spectators and he must have been streaming for his own fun for a year. But he was consistent and worked 12 hours a day. Since then he had gradually started to attract attention to himself.
In one of his interviews, he said that the reason why he had started to stream lied in Summit1G. At that time Summit1G had about a couple of hundreds of subscribers and the numbers were growing every week. This was the moment when he thought that he wanted to do the same.
In that interview, he stated that he had been rejected three times when he had applied for a partnership with Twitch. But his fourth attempt resulted in Twitch's approval of Michael's application, defining his destiny.
Career after leaving Cloud9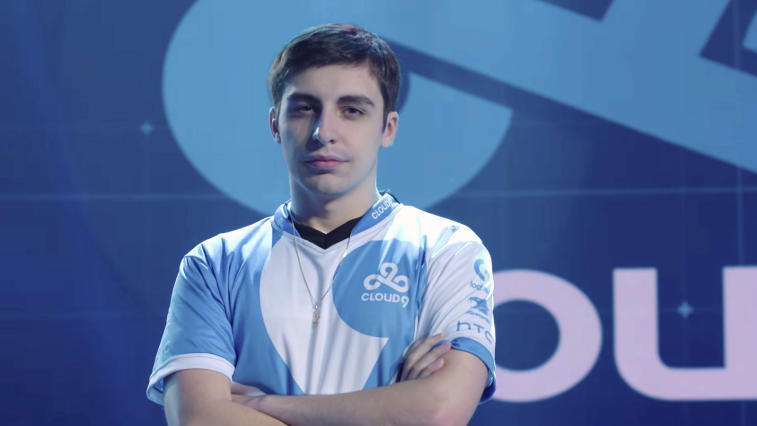 As Michael claims himself, he barely had plans about his gaming career. Then shroud said that actually doesn't like traveling and he had to leave the competitive stage to concentrate on streamer's career. But he stayed in Cloud9 for a year and then moved on to floating freely in 2018.
Nevertheless, he didn't think where it could lead him but he followed his heart and kept doing what he liked more than anything else. Therefore, once he thought that he would stop competing and concentrate on something that made him happy.
[break]recomended_links[break]
After his CS:GO career, Michael showed interest in a newly released game PUBG, which was gaining popularity on Twitch rapidly. It is interesting that at first he didn't like the game very much because of third-person views but when FPP appeared, he got down to the game properly and started spending hours in the battle royale. This period could be considered the moment when shroud started soaring as one of the leading streamers.
Besides, he also participated in the Twitch Rivals series with his teammates Chad, Just9, ChocoTaco and JoshOG. These competitions also helped the Canadian to grow numbers and secure his popularity.
Since then Michael accumulated numbers with the help of active streaming such games as PUBG, Fortnite, Call of Duty, World of Warcraft, Rainbow Six Siege, Apex Legends, Battlefield V and CS:GO.
Leaving and returning to Twitch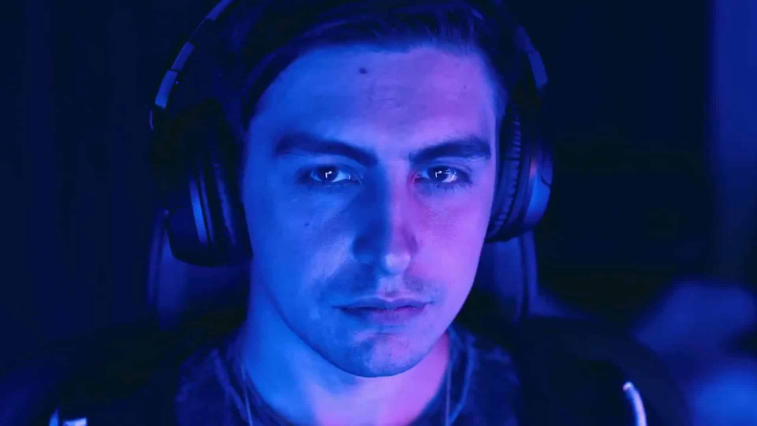 In 2019, shroud left Twitch when the number of his subscribers exceeded 7 million. He announced his decision to switch to the streaming platform Mixer by Microsoft.
At that moment shroud had already cemented his status of one the five best streamers on Twitch,and some fans were disappointed with this move.
Nevertheless, from the finance standpoint, the Canadian succeeded a lot as Microsoft offered him a huge contract. There shroud continued streaming PUBG actively, but less than a year later the platform was closed down.
After Mixer had disappeared, the Canadian took a little break before he announced his return to Twitch, having signed an exclusive contract for streaming on the platform.
In August 2020, the return on Twitch was completed with his first stream. He demonstrated his goatee that appealed to some fans while the others laughed at it.
On the other hand, the first stream after the return collected incredible numbers of 510,000 spectators at peak. Since Michael continued growing in the streaming world, experimenting with new formats actively.
What is shroud's life like now?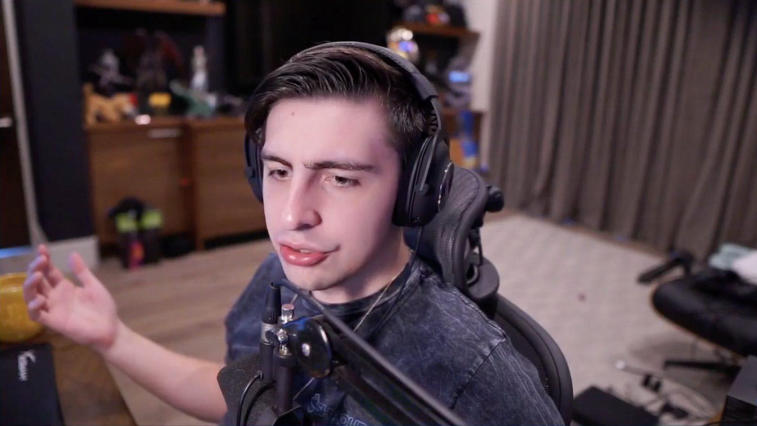 Since VALORANT was released in 2020, the Canadian started to promote Riot Games's baby at full speed. It is not surprising as the developers granted Michael early access to the game to promote the product on Twitch.
Eventually shroud was heaping praise on VALORANT, not forgetting about CS:GO, so he was comparing the two FPS shooters actively. No wonder, the choice of the Canadian fell on the first option where they continued growing numbers and gaining subscribers.
At the outset of VALORANT, he even managed to play at several championships, remembering his youth when he was a member of Cloud9. Moreover, out of the blue shroud reminded of himself when he became a player of the lineup of Sentinels.
Unfortunately, he was unable to take off as the team failed at the VCT 2022: North America Last Chance Qualifier, and Michael gave up attempting to return to professional esports and again became a streamer.
Perhaps, shroud's figure is epic in the gaming community in North America. To say the least, any of his statements gets to the news reel. And while Michael is not going to stop at what they have achieved, his numbers on Twitch and on social media continue growing.
[ad_2]

Source link