[ad_1]

As part of a potential return to the service, Ubisoft begins preparing to release some of its games from recent years on Steam.
Three of Ubisoft's releases from the past few years are coming to Steam after not previously being available on the service. These will be some of the only Ubisoft games to come to Steam since 2019 as most of the publisher's major releases from this decade did not release on the platform.
Part of the reason for Ubisoft's absence from Steam would be the Epic Games Store, which launched in late 2018 as a new competitor in the digital PC game marketplace. This store notably put in extra effort to attract players by offering free games and attracting publishers with more favorable revenue shares. Not only that, but Epic Games' proliferation of exclusivity contracts has made Epic Game Store exclusives a major reason for players to use the store, something not lost on Ubisoft with many of their PC releases in recent years being exclusive to the service instead of Valve's Steam store.
RELATED: Assassin's Creed Liberation HD Will No Longer Be Accessible on Steam This Fall
However, the possibility of Ubisoft's grand return to Steam is made more likely with the reveal that Ubisoft-published games Anno 1800, Assassin's Creed Valhalla, and Roller Champions are coming to Steam, with Assassin's Creed Valhalla releasing on Steam on December 6. Anno 1800 was previously available for purchase on Steam in 2019 but was unlisted from the service soon after in order to make the game exclusive to the Epic Games Store.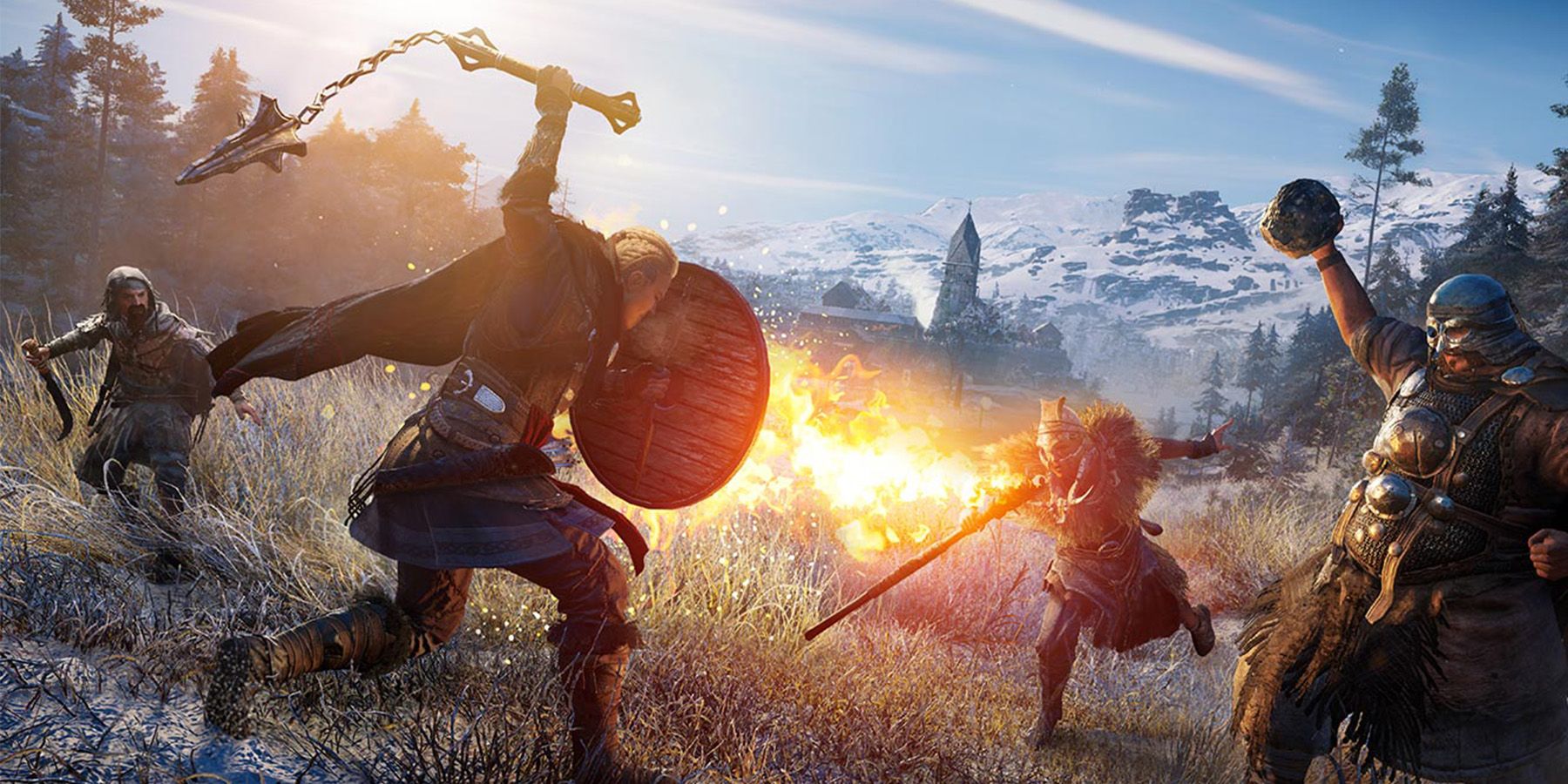 In a statement to The Verge, Ubisoft spokesperson Jessica Roache gave context to these releases, describing them as a way "to bring our games to different audiences wherever they are, while providing a consistent player ecosystem through Ubisoft Connect." There has yet to be any confirmation of whether more Ubisoft titles will come to Steam in the future. There has also been no official update on how Ubisoft plans to support the Steam Deck with these releases though previous statements made by Ubisoft executives imply that this support could be coming soon.
The method of releasing games as timed exclusives on the Epic Games store is a tactic that has been implemented before with AAA titles such as Borderlands 3 and Hitman 3 both releasing on the Epic Games Store at launch, and then coming to Steam a year later. While it initially appeared that Ubisoft would be going this route with its PC games, two of these forthcoming Steam releases are for games well over a year old, showing that Ubisoft may be aiming to make Steam the home for its PC games going forward. This decision could also have been influenced by the success of the Steam Deck, although it has yet to be seen how the publisher plans to support Valve's handheld gaming computer.
Assassin's Creed Valhalla will release on Steam on December 6, 2022.
MORE: Ubisoft Removing Online Services Makes Another Great Case for Video Game Preservation
Source: The Verge
[ad_2]

Source link