Top 5 greatest Fortnite crossovers of all time
Here is our pick of the top five greatest Fortnite crossovers of all time.
You have got to love dropping into a Fortnite match playing as your favorite Marvel character, your favorite Walking Dead character, or your favorite… Dune character? The list of Fortnite crossovers goes on and on.
Here are our top five picks for the greatest Fortnite crossovers of all time.
5. DC Comics
Being one of their earliest crossovers, the DC Comics additions to Fortnite have been anything but boring. During Chapter 1, we received a large Batman crossover which changed Tilted Towers into the notorious Gotham City.
During this collaboration, players were able to fly around the map like Batman, fight enemies with the Bat-a-rangs, and explore Gotham like it was their own city.
Since then, Fortnite has combined multiple different collaborations with DC, including Harley Quinn, Wonder Woman, and more.
5. Naruto
You cannot mention the best Fortnite crossovers without mentioning Naruto. When first announced, the official Fortnite tweet became the highest liked Twitter post by Fortnite. Players were able to play as Naruto, Sasuke, Sakura, and Kakashi.
Since its debut, Fortnite has had one more additional crossover with Naruto, showing no signs of stopping. During these times, players were able to compete in multiple challenges, helping them unlock more rewards.
3. Dragon Ball Super
With Naruto on our list, it was only right for us to mention Dragon Ball Super. Remember when I said Naruto had the largest liked tweet by Fortnite ever? Well, Dragon Ball's collaboration beat it. Fans were ecstatic to play as their favorite Dragon Ball characters.
Fortnite did not stop there, for the remainder of Chapter 3, Season 3 they implemented a Kamehameha weapon that players could use in the game. The fear of running into a player who could blast you back into the lobby was an exciting feature.
What anime do you think Fortnite should collaborate with next?
2. Star Wars
Being one of Fortnite's largest collaborations, the Star Wars universe has continued to turn heads in the community. People have often been excited every time we get a new Star Wars collaboration. In fact, it seems every time Star Wars drops a new movie or series, we receive a new collaboration.
Fortnite has even added lightsabers and blasters into the game at times, allowing players to suit up and use the force to fight for their victory royales.
Players should expect more Star Wars crossovers within Fortnite as the universe expands on Disney.
1. Marvel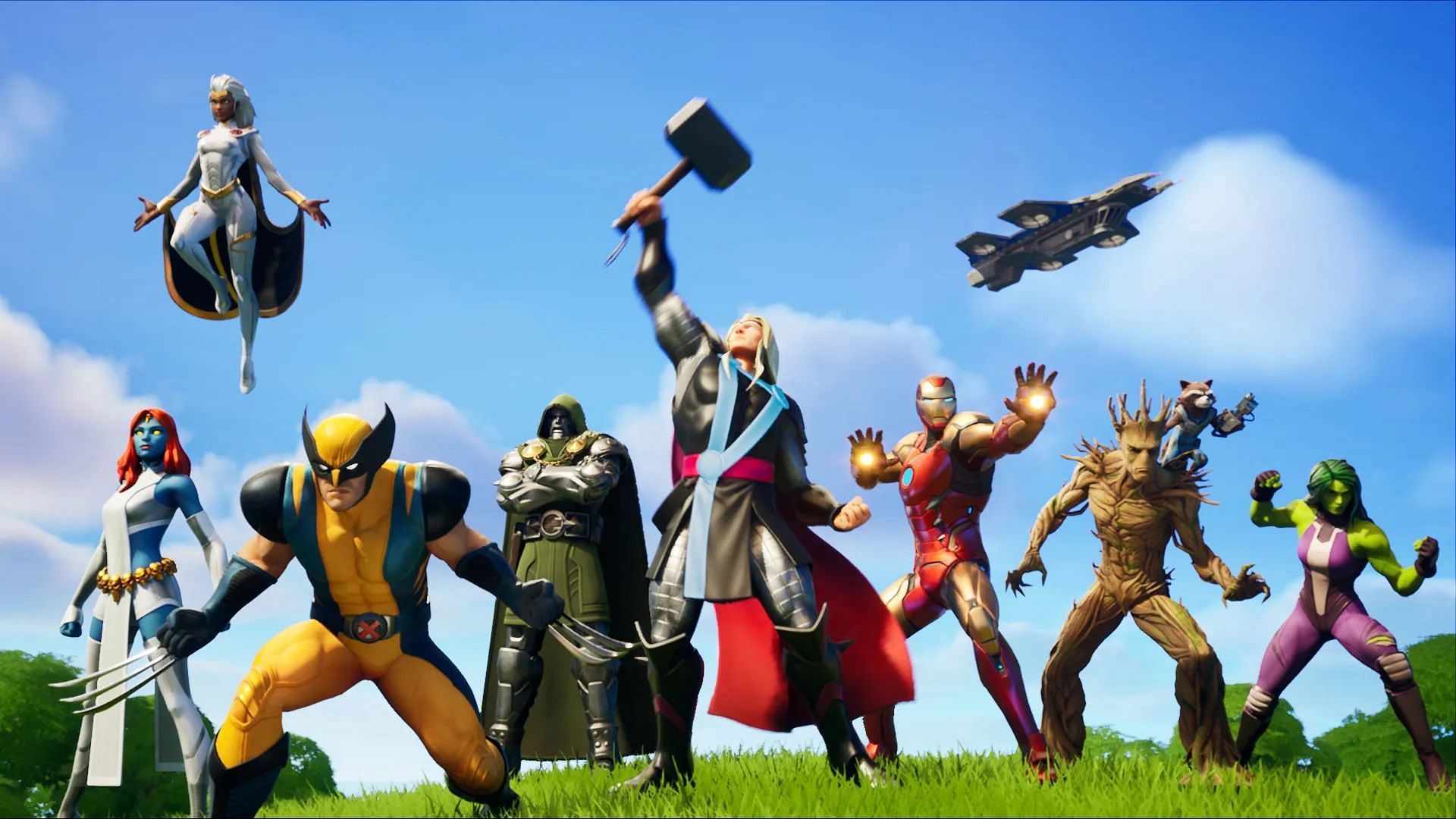 From in-game events, multiple outfits, and even entire seasons dedicated to the franchise, it is no wonder Marvel comes in first as the greatest Fortnite crossover of all time.
Since Chapter 1 with the release of Avengers: Infinity War, Fortnite has been teaming up with the crew at Marvel studios to bring fans the best of the best super-hero crossovers.
During Chapter 2 of Fortnite, we even saw an entire season dedicated strictly to Marvel. Players could fight Doctor Doom at his headquarters, or battle the Stark Robots at Stark industries.
Fortnite has even gone as far as creating entire lore around the collaboration. During the summer of 2022, multiple issues of a Fortnite x Marvel comic series were released titled "Zero War".
As the two coincide together quite frequently, I think it is safe to say that Marvel's work with Fortnite is far from its endgame.
What is your favorite Fortnite crossover?
Although these are our top five, there are still an abundant amount of crossovers that are not on the list. From Dune all the way to The Mummy, which is your favorite Fortnite crossover?
Stay tuned to esports.gg for the latest Fortnite news and updates.