[ad_1]

The Pinball Wizard is an original take on the dungeon crawler genre, combining light RPG elements with arcade pinball mechanics. The game was part of the first wave of exclusive titles for Apple Arcade in 2019, but since the exclusivity contract concluded, it has expanded to new platforms. Since then, developer Frosty Pop has introduced two new versions of the game, one for Steam and one for Nintendo Switch.
The ports were released in late October and their reception has been good, but the process was not all roses. While some parts of the game landed perfectly on specific new platforms, there were also challenges. Game Rant spoke to Frosty Pop founder Faisal Sethi about The Pinball Wizard's fit on Nintendo Switch, experiences between Apple and other platforms, changing controls, and more. Interview has been edited for brevity and clarity.
RELATED: New RPG Has Sword That Punishes You for Having a Powerful GPU
Q: Can you introduce yourself and tell us about your role in The Pinball Wizard?
A: My name is Faisal Sethi, and I am the founder of Frosty Pop. For the most part, I acted as the producer and writer, with some light touch in overall creative direction. The answers to the questions below are an amalgamation of discussions I had with relevant team members.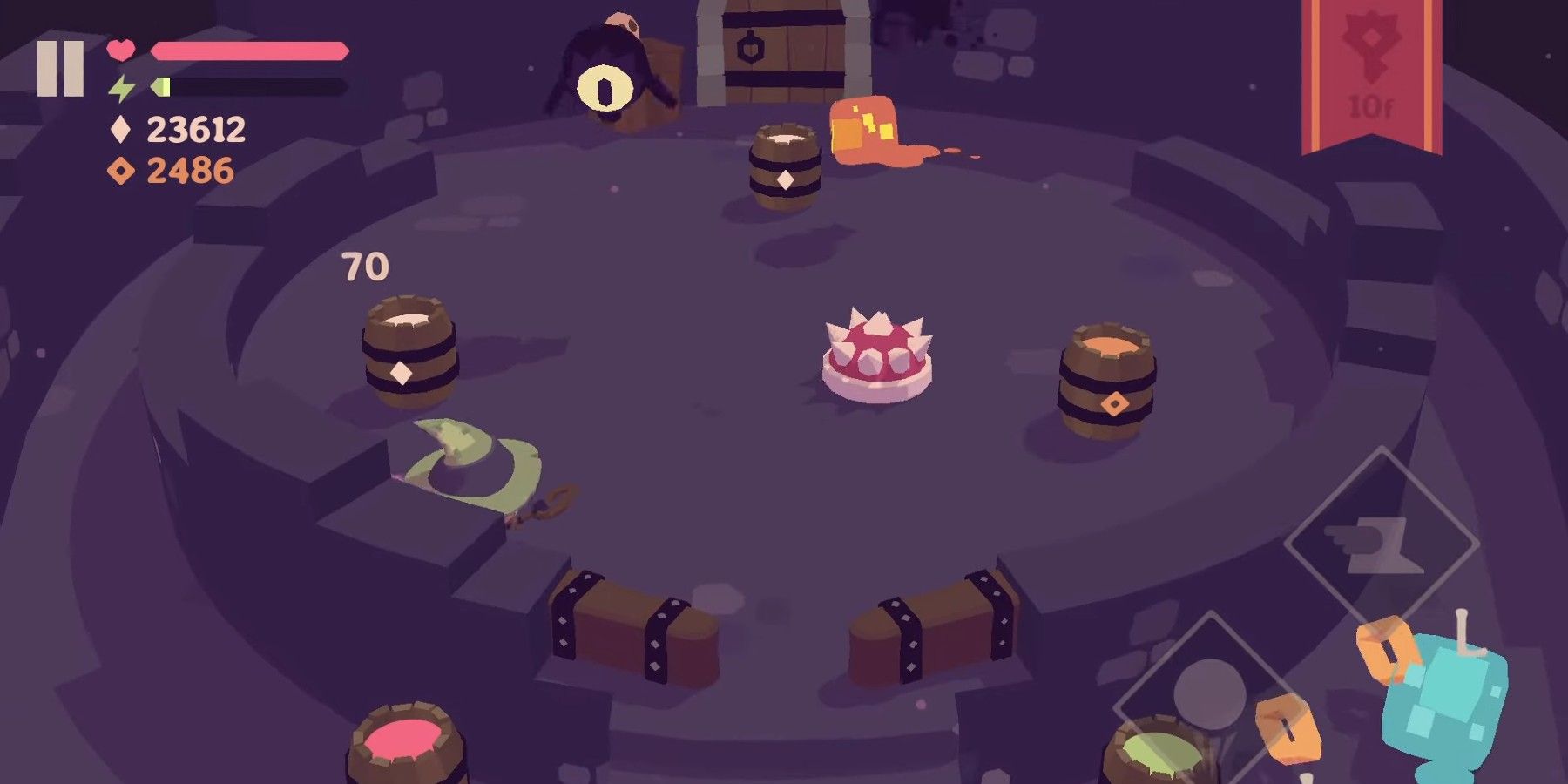 Q: The Pinball Wizard was initially an Apple Arcade exclusive, how hard was it to port to platforms like Switch and Steam?
A: The main challenge was to make the game feel natural and completely "at home" on the new platforms. It was important to us to make sure the controls felt right. To do so we utilized each platform's features as best we could. Also, we changed the UI to better suit the new platforms. Additionally, we had to migrate the leaderboard system to the native solutions offered by Nintendo and Steam. The Pinball Wizard always felt like a game that would fit great on Nintendo Switch.
Q: Apple Arcade games usually rely heavily on touchscreens, what sort of revisions did you need to make to the game's control scheme for the new platforms?
A: We used The Pinball Wizard's existing control scheme on mobile to inform the new controls. For example: to activate power-ups a mobile player would tap the visible buttons on the screen. We assigned those actions to keyboard keys and joy-con buttons. Keeping the visual cues on screen we added labels, so the player knows when the power-ups are ready for use and which buttons control them.
Q: Are there any specific or interesting quirks of launching a game on either Nintendo Switch or Steam?
A: One interesting thing about launching a game on Nintendo Switch was the asset format. Many of the shop assets like in-game screenshots and banners, had to be submitted in an old, unused form of JPG. We had to use a legacy function in Photoshop to export them correctly. Getting used to new CMS systems for both platforms was also cumbersome at first.
Q: How have you tackled the fact that now a much wider variety of screens (sizes, resolutions, aspect ratios, etc.) are being used to play the game?
A: The game was originally designed for several screen sizes since it supported Mac, iPhone, iPad, and TV. So, it wasn't too challenging to add widescreen support in the Steam release.
RELATED: New 3D Platformer Finally Gets Release Window After 12 Years in Development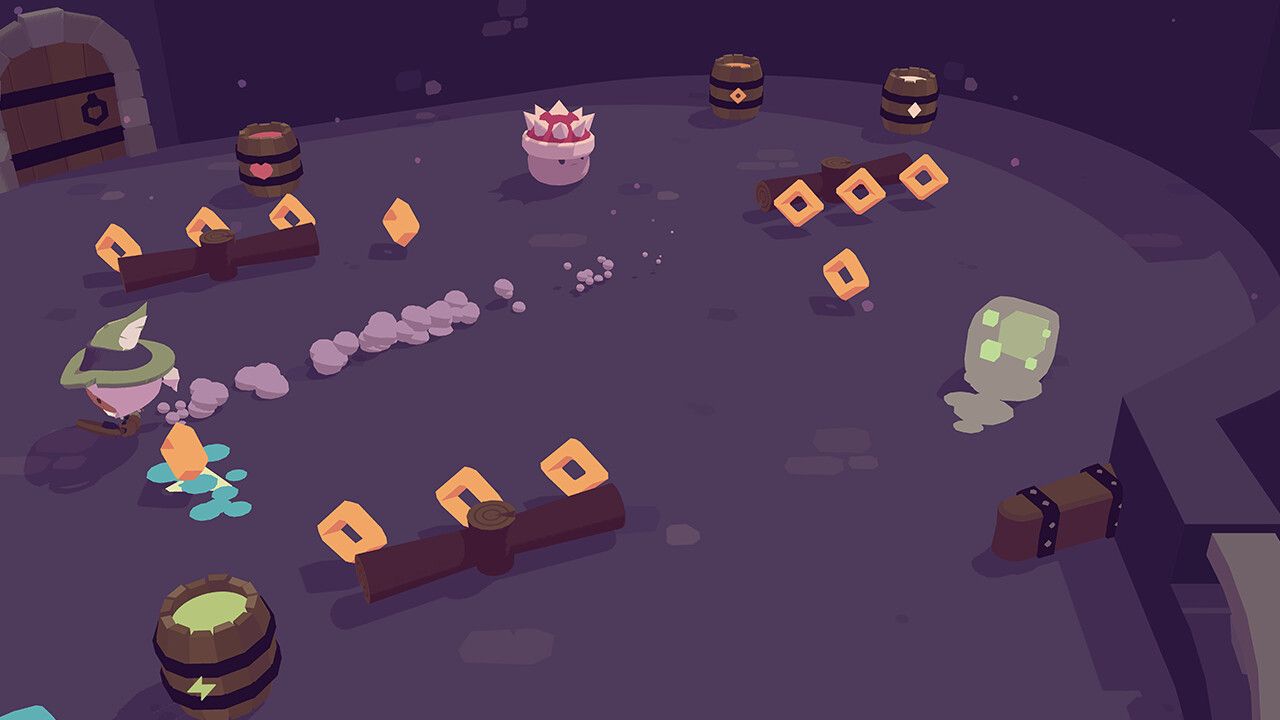 Q: What kind of different experiences have you had within Apple's ecosystem versus now being available more broadly?
A: When partnering with a platform like Apple Arcade the marketing infrastructure is already in place. Plus, Apple Arcade hosts a little over 200 games and the number was even smaller when Frosty Pop games first landed there. When launching your content on Steam or even the Nintendo eShop, there is so much noise it's a challenge to be seen. This isn't something new per se. Discoverability is one of the biggest challenges for any indie game developer.
Q: Performance is easier to keep in check when developing a single-platform title, has this been a challenge for you?
A: Part of our strategy so far has been to listen to our players and make updates based on the feedback they give us. While it's tougher to manage a multi-platform title, we're thankful to all our players who take the time to help us refine The Pinball Wizard. The original version of the game was already a great baseline to begin with, too.
Q: Can you tell us how you've improved the game since its original release? What additional modes have been added?
A: Some minor things were adjusted including UI edits to better suit each platform. The major additions were two extra modes of play. We added two dungeons and an endless daily dungeon mode to increase replayability. The dungeons also give players a zone outside of the main game to loot treasure, gain XP, and level up their powers. We also adjusted the main game mode's balance as we got more feedback from players.
Q: Have you made any specific choices to try and attract those that played the game on Apple Arcade but might want to try it on a different platform?
A: We've had some feedback from excited players looking forward to experiencing the game in a new way. But our main goal was to get the game out there and spread the word to any audience we think would enjoy The Pinball Wizard.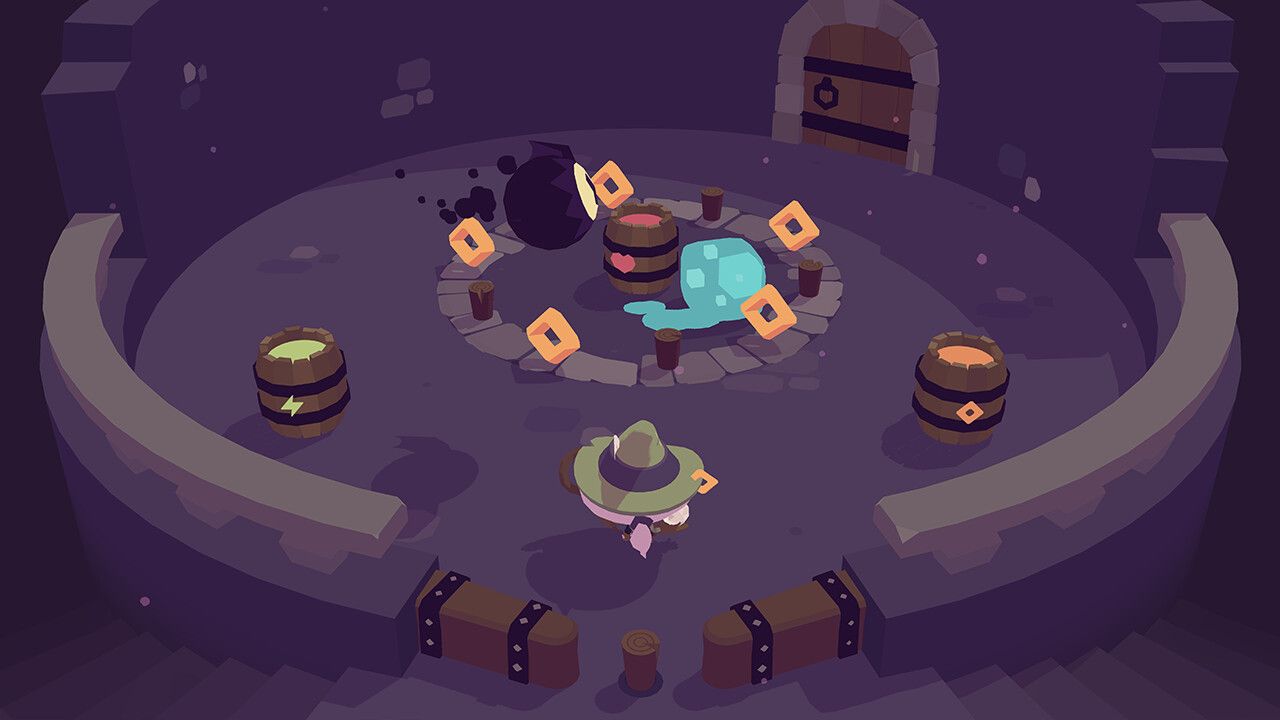 Q: Are there any plans for evolving the game or releasing DLCs?
A: At this moment we're not quite sure. The story wraps up at the end of the game with the balance being restored to the lands, unsure if we want to disrupt that balance just yet. But the response to the release has been really solid, so keep your ears to the ground.
[END]
The Pinball Wizard is available now on Apple Arcade, Steam, and Switch.
[ad_2]

Source link