[ad_1]

League of Legends is a dynamic and vibrant game. In the end, it is swiftness of reactions, speed of decision making, harmony of button pressing. This is what makes League of Legends popular among the players and interesting for viewers. Players also make it famous and spectacular. They are the main characters but not always the main stars.
No doubt, it would be impossible to watch the professional League of Legends without filigree performers. Actually, would it be possible to watch it without key character of Summoner's Rift, without casters? The answer is obvious – no.
They brighten up everything happening on the screen: they highlight swiftness of reactions, keep up with the speed of decision making and show the harmony of button pressing.
Caster in League of Legends is a separate role that is essential for the modern competitive League. There are several of them.
Color-caster, play-by-play caster and analyst: who they are and how they are different from each other.
In traditional kinds of sports the role of commentators takes a lot of time and League of Legends borrows the best from "the big sports". The discipline also has division into categories of commentators:
Color-play commentator is a kind of second violin in any match. Behind the microphone, they are in charge of filling the stream beyond the critical events: color caster usually pays attention to overall details of the match, sets the mood, builds up hype.
Play-by-play caster is a commentator covering central events of the match: team fights, solo kills and so on.
Analyst is the same as color-cast, but with a focus on statistics data and analysis of the events. They often use facts collected before the match and after it.
All the enlisted factors define the role but do not function as an authority: color-casters can use the analysis and help with commenting fights and other epic moments and vice versa. Actually, it is better to use the mixed pairs.
In League of Legends this practice has been used for a long time and that's why casters of the discipline are full-fledged participants of the competitive process creating the necessary atmosphere around it.
We suggest talking about the best representatives of the profession. Let's talk about the most famous casters of League of Legends.
Caedral
We want to start the top with the main debutant of our rating. Let us introduce Marc "Caedral" Lamont.
He has been commenting since 2020 when he sat down at the microphone at official tournaments from Riot. He debuted at the summer split LEC Summer 2020, and in the same year he got to Worlds 2020.
2021 became the most productive for Caedral: he color-cast and analyzed 5 events including the LEC Spring 2021, the European Masters Spring 2021, MSI 2021, the LEC Summer 2021 and the Worlds 2022.
In 2022, he tried himself in casting the French LFL and was a solo commentator at the Kia LoL Series. At the Worlds 2022, he again was working behind the microphone together with top talents who we are going to tell you about later.
One of peculiarities that helped Caedral to cast the stream is his experience as a professional player. The 26-year-old Brit had played for Giants, Renegades, NiP, LDLC, H2K and EXCEL.
Atlus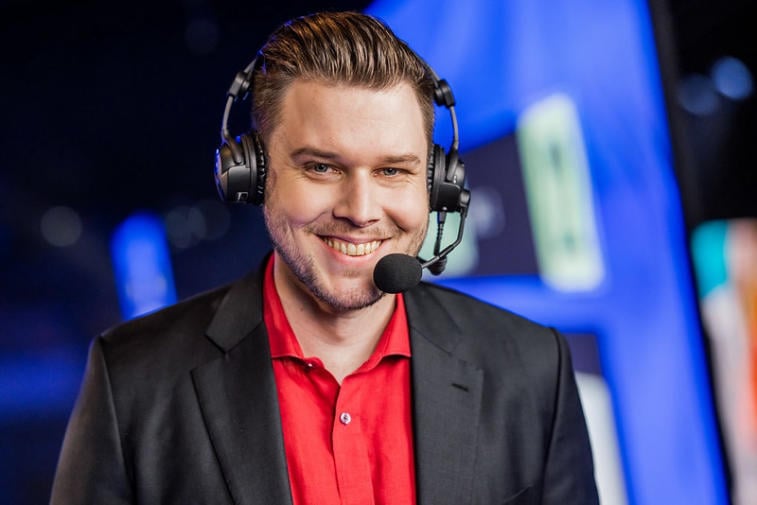 We will open our top of the most famous casters of League of Legends with an Australian microphone master Max "Atlus" Anderson. Atlus is a first-class caster who works as a play-by-play commentator.
Knowledge of League of Legends and its components lets Atlus highlight quick fights and lengthy position fights in League of Legends. This is what Max has been doing since 2015.
The Australian started his career as a League of Legends commentator in 2015 with the Chinese LPL and gained authority quickly. In the first year of his work he was invited as a play-by-play commentator at the Worlds 2015, and after that he became a constant guest of tournaments of the series.
Drakos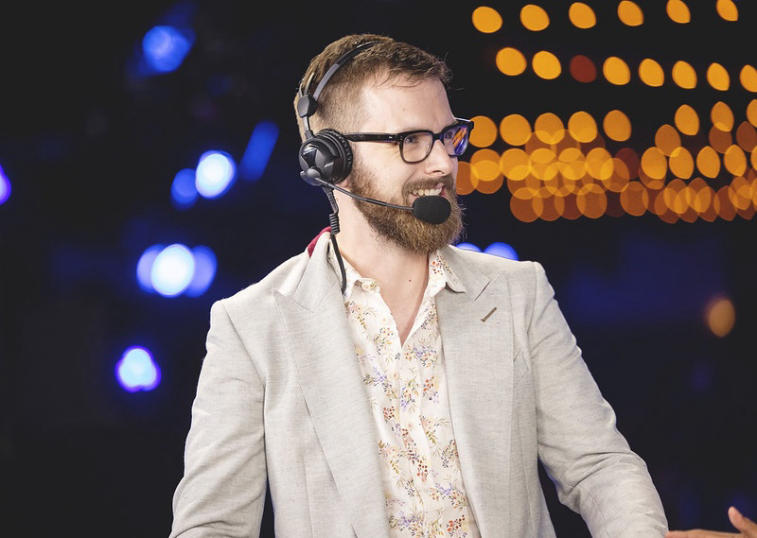 The next on the list is Drakos. Daniel "Drakos" Drakos is Atlus's colleague, he also comments matches as a play-by-play.
Despite his American origin, his heart belongs to Europe. This is where Drakos got the authority and fame.
The start of Drakos' career occurred in 2016 when he commented the International Wildcard Invitational 2016. Having shown his worth, Drakos was invited to cast regional finals of the EU LCS 2016, but as an analyst.
Versatility is Drakos's most prominent trait. The American talent has enough time to take an active part in production of the European League of Legends while glowing with his charisma.
Admittedly, Drakos remained loyal to his initial role of a play-by-play commentator. This is Daniel's occupation for 2022 casting the European League LEC and the spectacular Worlds 2022.
Azrael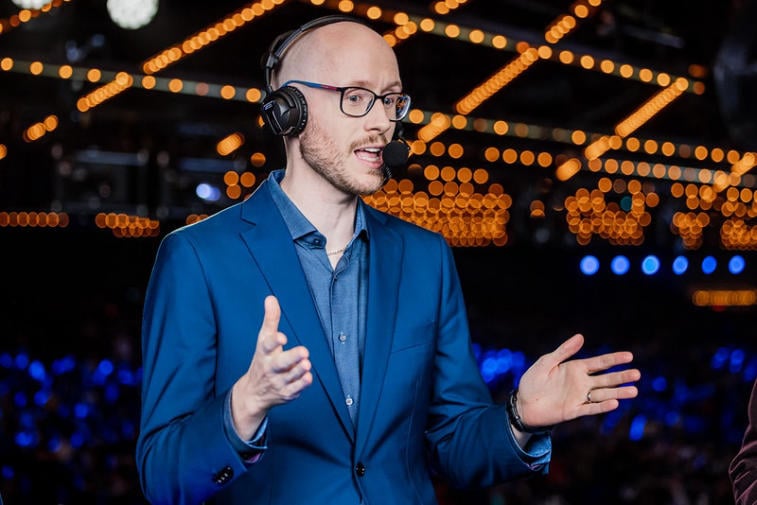 Let's drift away from the passionate and vibrant play-by-play talent and switch to more academic commentators of League of Legends. When it comes to commenting analysts, the first name emerging in our head is Azrael.
The Canadian Isaac "Azael" Bentley collected his best qualities of a first-class analyst: acuity, deep understanding of arty mechanics of League of Legends and long-term of commenting experience. His career of a professional esportsmen helps him to understand nuances of the game: long time ago Azrael played World of Warcraft at the top level and as a player of EG he became the champion of the Intel Extreme Masters Season IV World Championship in 2010.
Having replaced a keyboard by a microphone, Azael has been commenting LoL ЛоЛ since 2016. His debut tournament as an analyst sprinkled with color casting was the Worlds 2016 and 6 years later Isaac keeps on perfecting himself.
Kobe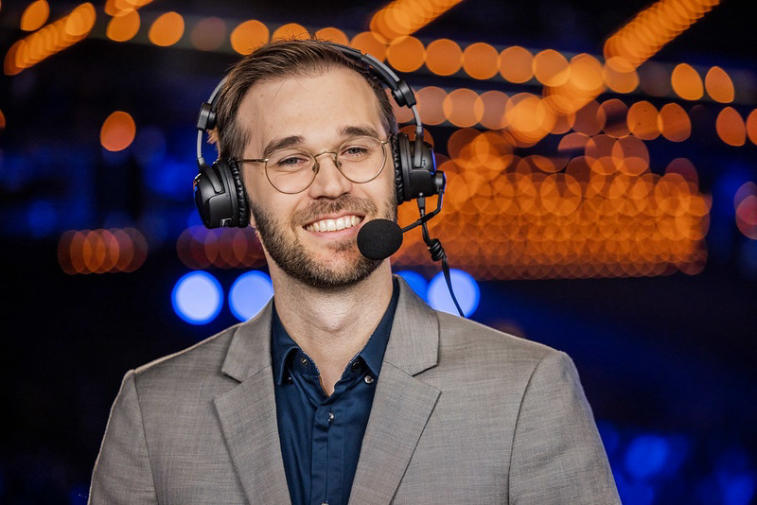 Another Azrael's partner in commenting analysis but mainly color-casting is Kobe. The 29-year-old Sam "Kobe" Hartman-Kenzler is one of the most experienced commentators of League of Legends.
He earned his popularity thanks to devotion to his business: commenting on LCS and world tournaments, he spreads hype around the game. This manner of commenting plunges the viewers into the atmosphere of Summoner's Rift: sometimes really crazy and dynamic.
Kobe took his first steps in casting League of Legends in 2013, at the outset of the esports League of Legends. His first tournament was the Season 3 World Championship. Since then he has been a constant guest of tournaments of the Worlds series and visited it for the tenth time in 2022.
Vedius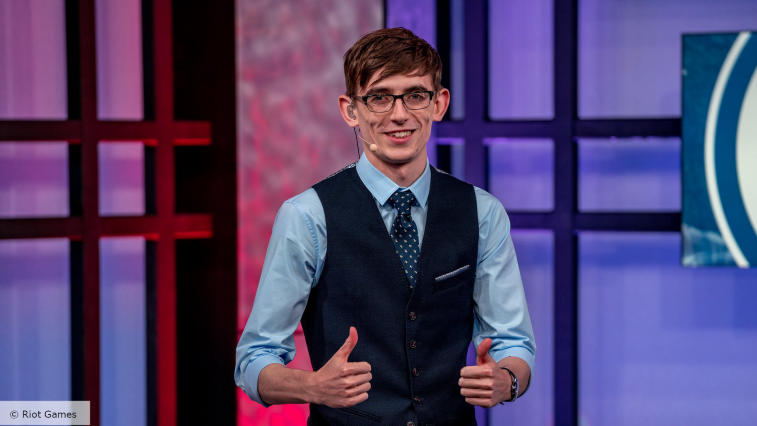 Mentioning the most famous and vibrant commentators of the modern League of Legends, we must mention Andrew "Vedius" Day. The British specialist usually works as a color-caster and analyst.
He does his work brilliantly thanks to his gaming experience. Andrew played League of Legends actively in 2015, but later he decided to switch to a non-gaming occupation. He does it amazingly taking into account Vedius's performance.
He uses gaming highlights terrifically, explaining what is happening in Summoner's Rift with simple examples. He is working for LEC and if you want to learn something new in League of Legends and especially at the jungler's position – Vedius can become your guide as an analyst.
Vedius has been commenting since 2016. His first tournament as a color-caster was the International Wildcard Qualifier 2016, and after that, having gained his authority, Vedius became a constant guest of the biggest event in League of Legends.
Lyric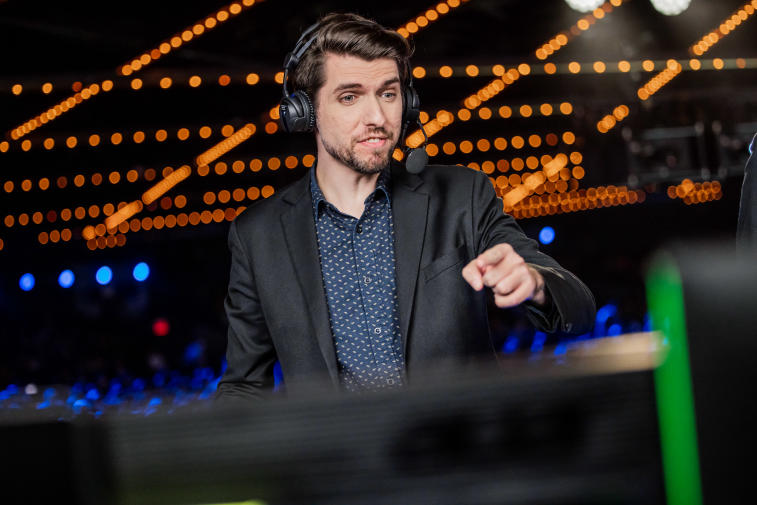 This list can't be complete without Jordan "Lyric" Corby. The American talent is a representative of the new wave of commentators and he has already found his place in the sphere.
Jordan's specialization is analysis and color-casting. He uses his talent at various tournaments, predominantly at the Chinese LPL League which does spark interest. Very few talents can brag about stable appearance at the microphone while casting in the Chinese region, but Lyric can.
Apart from commenting, Lyric was a professional coach. From 2017 till 2018 he was coaching different teams including Machi Esports, Team AURORA and Flamengo eSports.
Phreak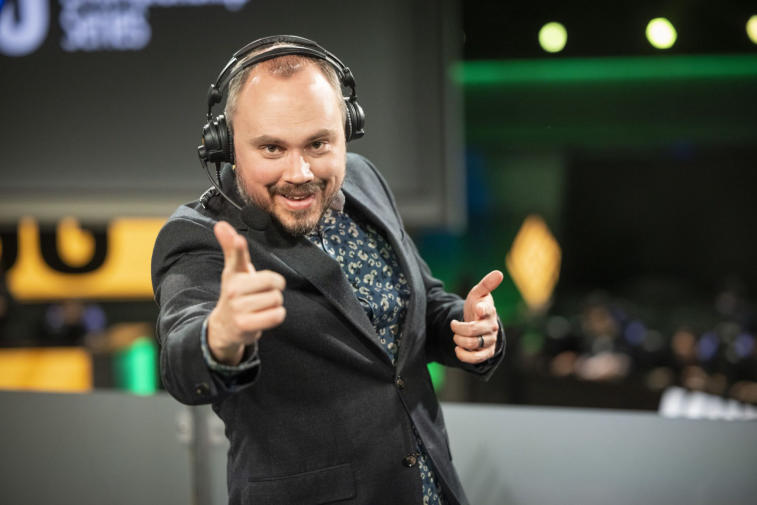 Having told you about the rising stars, let us switch to mastodons of the commenting mastery. In League of Legends this must be David "Phreak" Turley.
The 35-year-old American talent of Riot Games has been collaborating with the team of developers since 2011 when esports in League of Legends was born. David managed to work both in voiceover and as a play-by-play caster. He voiced gaming videos and his voice sounds in highlights of the biggest championships of the world of the competitive League of Legends.
Phreak is one of the talents who can brag about their record of service. He has commented all world championships. We should not even mention his work at LCS and other regional championships. The scale is obvious.
Quickshot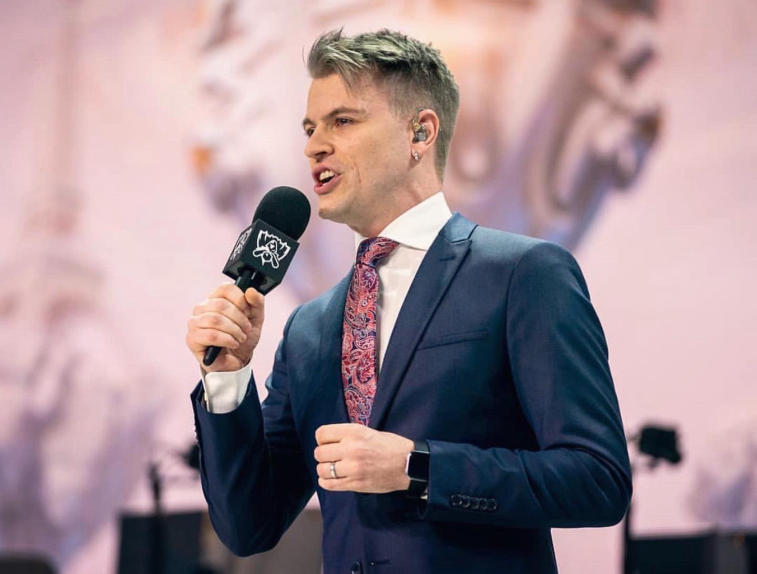 Another far-reaching personality in the commenting profession of League of Legends is Quickshot. The 35-year-old Trevor Henry has been in League of Legends since 2012.
The caster from South Africa started his way from commenting on local events like MLG Pro Circuit and DreamHack Winter 2012. Having gone through B and А-tier tournaments quickly, Quickshot was invited to cast Worlds 2013.
In the same year he got the position of a Community Coordinator in the Dublin office of Riot Games. Since then Quickshot has been a constant resident of LEC: he appeared in casting teams of the European franchise league and international events of the Worlds level.
He is known for the enthusiasm he shows as a commentator and also his passion to his job. No doubt, he deserves his position in the Top of the most famous casters in League of Legends.
CaptainFlowers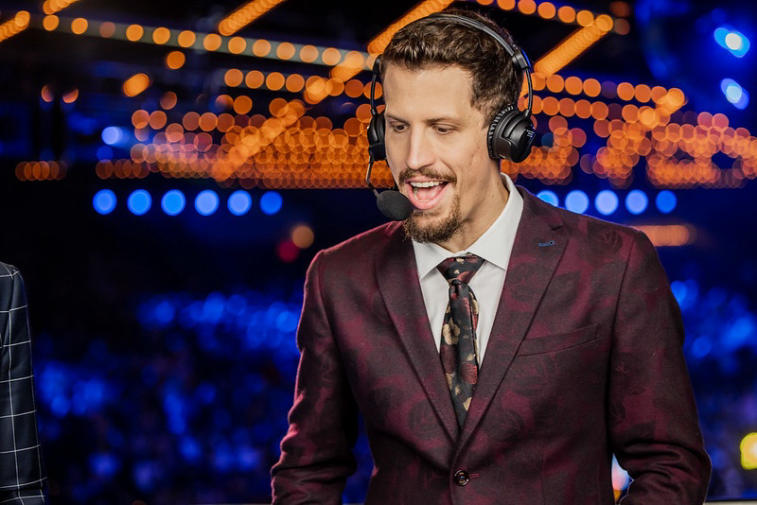 The American super star in the commenting world. The 32-year-old Clayton "CaptainFlowers" Raines should definitely be on the list.
His career as a play-by-play commentator started in 2017. His drive and epicism coming out of his mouth mesmerizes spectators keeping them at the screen from the very beginning till the very end of the fight.
CaptainFlowers started his climb to the top of the best commentators of League of Legends with the Mid-Season Invitational 2017 and the event made it clear: CaptainFlower is going to stay with a microphone for a very long time.
Since 2017 he has been working at LCS tournaments and not only: he commentates on both commercial and charity tournaments like Gift the Rift.
Despite the popularity among casters and informal nickname Rap God (thanks to his powerful diction with clear pronunciation during epic fights), CaptainFlower is not ashamed of work which proves his passion and commitment. In 2020 he worked at the Classic Showmatch, commented on the LCS Academy League Summer 2022 and local events like HUE Invitational 2020 and All-Star 2020.
CaptainFlower is a bold example of talent and what's more important, he is a professional. It is proven by Clayton's service record.
Photo: Riot.
[ad_2]

Source link