[ad_1]

The 2000s was a fantastic time for shojo anime. Hit series such as Fruits Basket (2001) and Ouran High School Host Club had just made their mark on the genre, leaving fans with a lot of content to enjoy. However, by 2012, the genre was losing its momentum. Plenty of original video animations (OVAs) and specials were released, but only a few new series came out that year.
RELATED: Best Shojo Anime Of 202
Luckily, the shojo anime selection from 2012 acts as a reminder that quantity is not the same thing as quality. It introduced many viewers to new fan favorites, and 10 years out, here are seven that will continue to be remembered for years to come.
7

La Storia Della Arcana Famiglia
| | |
| --- | --- |
| Japanese Title | La Storia Della Arcana Famiglia |
| Studio | J.C. Staff |
| Where to Stream | |
Felicitá leads the defense unit of a vigilante organization known as the Arcana Famiglia, whose members have magical powers represented by tarot cards. However, when the organization's leader announces his retirement, she also becomes promised bride to his successor. Determined to save herself from marriage, Felicitá and her closest friends hone their tarot skills to compete for her freedom while the others compete for status and affection.
RELATED: Best Reverse Harem Anime Of All Time
La Storia Della Arcana Famiglia's opening promises as much action as it does romance. However, it struggles to balance its two genres. It takes turns focusing on the action and romance rather than having them go hand in hand. Felicitá's journey to master her power by seeing into the hearts of others is what primarily drives the series, but how her confidence grows makes it a memorable watch.
6

Glitter Force (Smile PreCure!)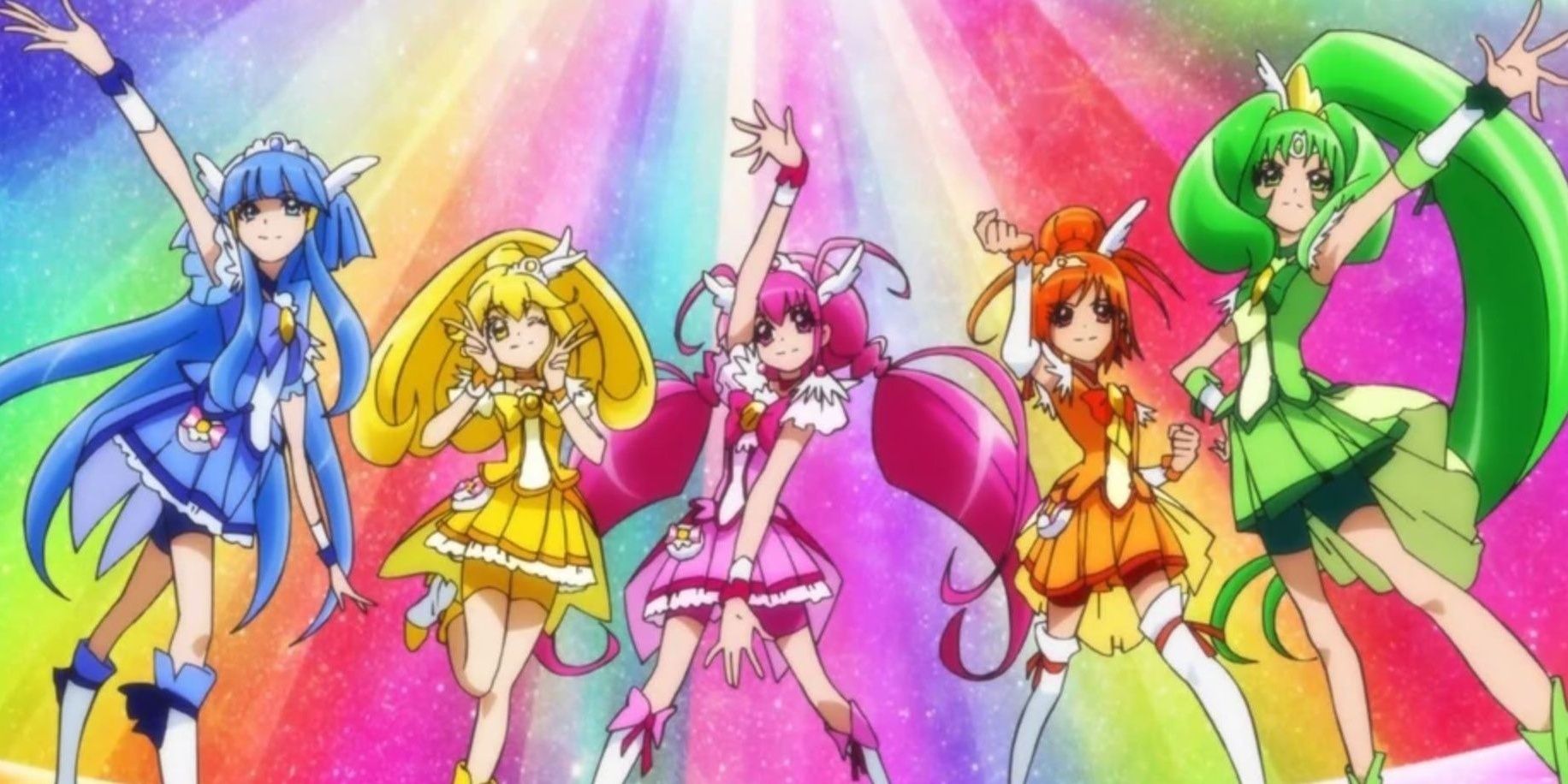 | | |
| --- | --- |
| Japanese Title | Smile Pretty Cure! |
| Studio | Toei Animation |
| Where to Stream | |
The ninth series in the Pretty Cure franchise follows the motifs of fairy tales and happy endings. Driven by her love of fairy tales, Middle schooler Miyuki Hoshizora becomes a Pretty Cure Warrior alongside her friends to defeat a group of fairy tale antagonists trying to bring about the worst possible ending for her world and the world of fairy tales.
Although some fans might call Glitter Force simple because it closely follows many magical girl tropes and is meant for a younger audience, the reliable structure of the show is part of what makes it successful. Glitter force is a tried-and-true Mahou Shojo that can be easily enjoyed by fans of any age.
5

Kokoro Connect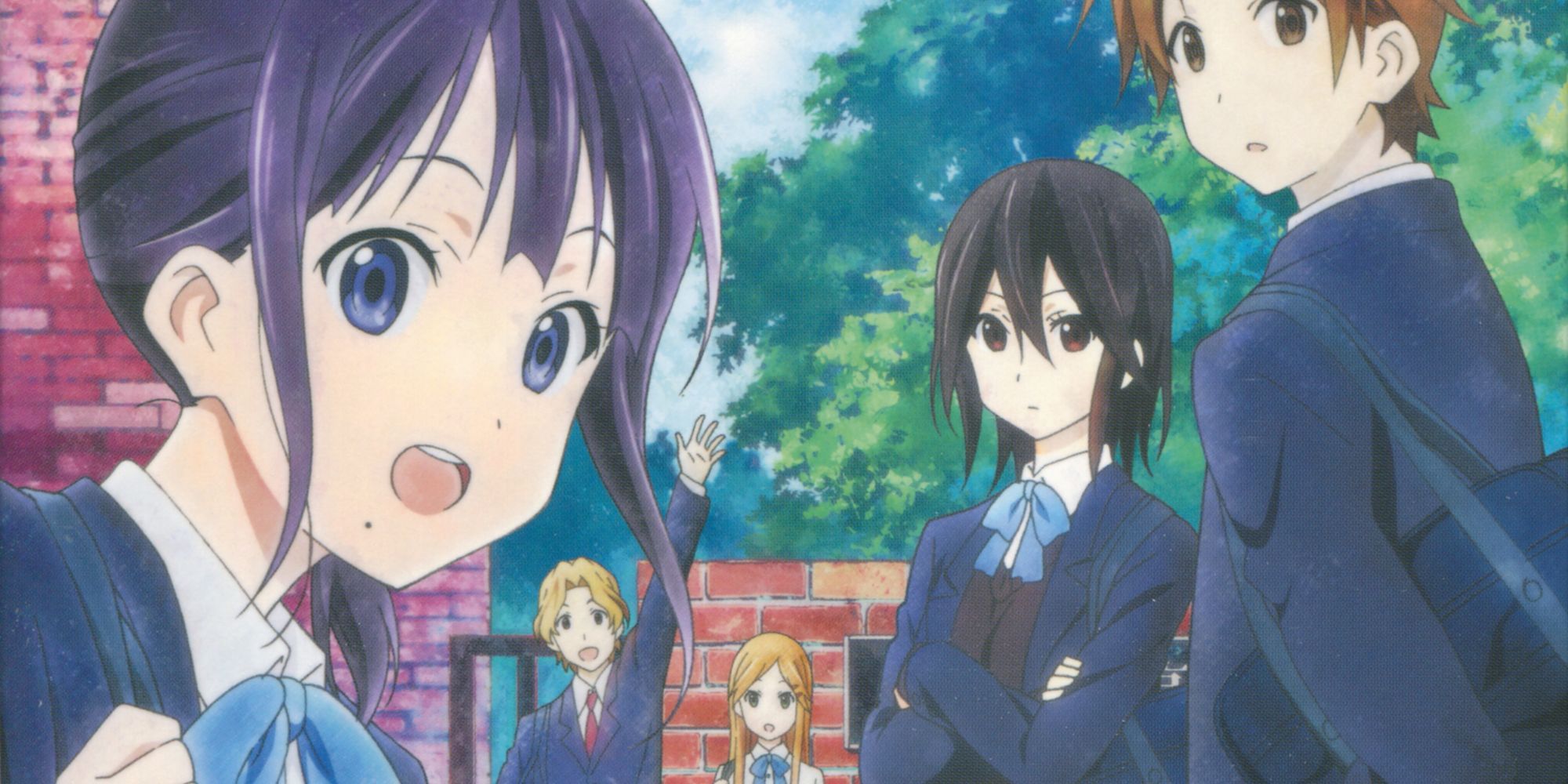 | | |
| --- | --- |
| Japanese Title | Kokoro Connect |
| Studio | Silver Link |
| Where to Stream | |
One day, the five members of the Cultural Research Club begin swapping bodies at random due to a supernatural being known as Heartseed. As they step into each other's shoes, they learn more about their friends and how to support each other despite their differences.
Kokoro Connect gives the club members plenty of time to adjust to their situation and suspend their disbelief. While the opening may seem a bit slow for some viewers' tastes, it is that kind of realism that makes the way the characters interact so genuine and memorable, especially as they come face to face with the parts of themselves that they would rather not share.
4

The Pet Girl Of Sakurasou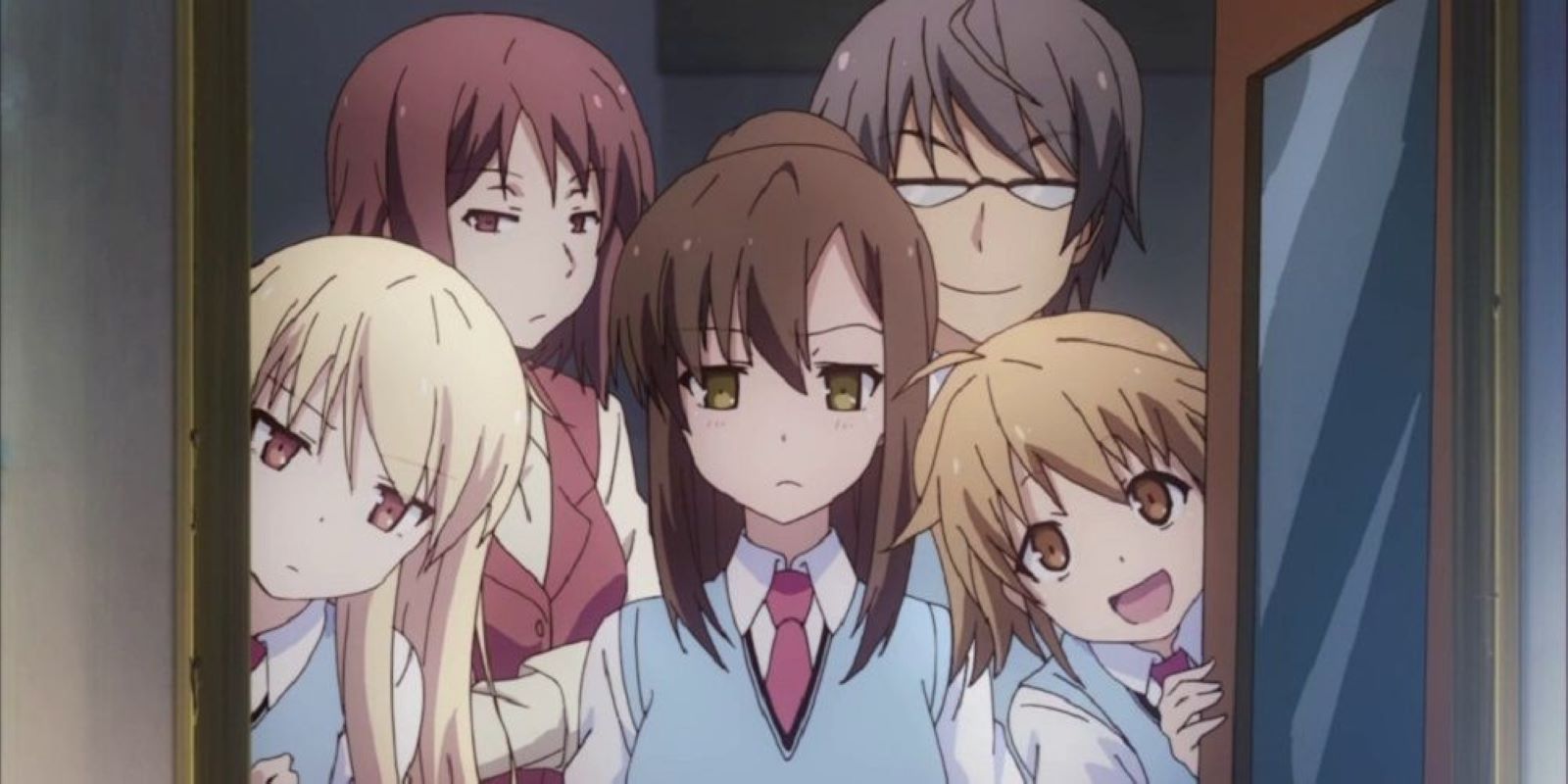 | | |
| --- | --- |
| Japanese Title | Sakura-sou no Pet na Kanojo |
| Studio | J.C. Staff |
| Where to Stream | |
At Suimei University of the Arts, troublesome students live in the Sakura Dormitory. However, Kanda Sorata chooses to live there to take care of a white cat that he took in from the street. It's his goal to leave the dorm, but after a talented painter who struggles with daily tasks moves in, he finds it much harder to leave.
While the budding relationship between Sorata and the painter, Mashiro Shiina, makes for a touching romance, that's not all The Pet Girl of Sakurasou offers. It also shows the complex relationships between his dorm mates, discusses the ideas of talent and motivation, and the financial choices that can come with pursuing the arts.
3

My Little Monster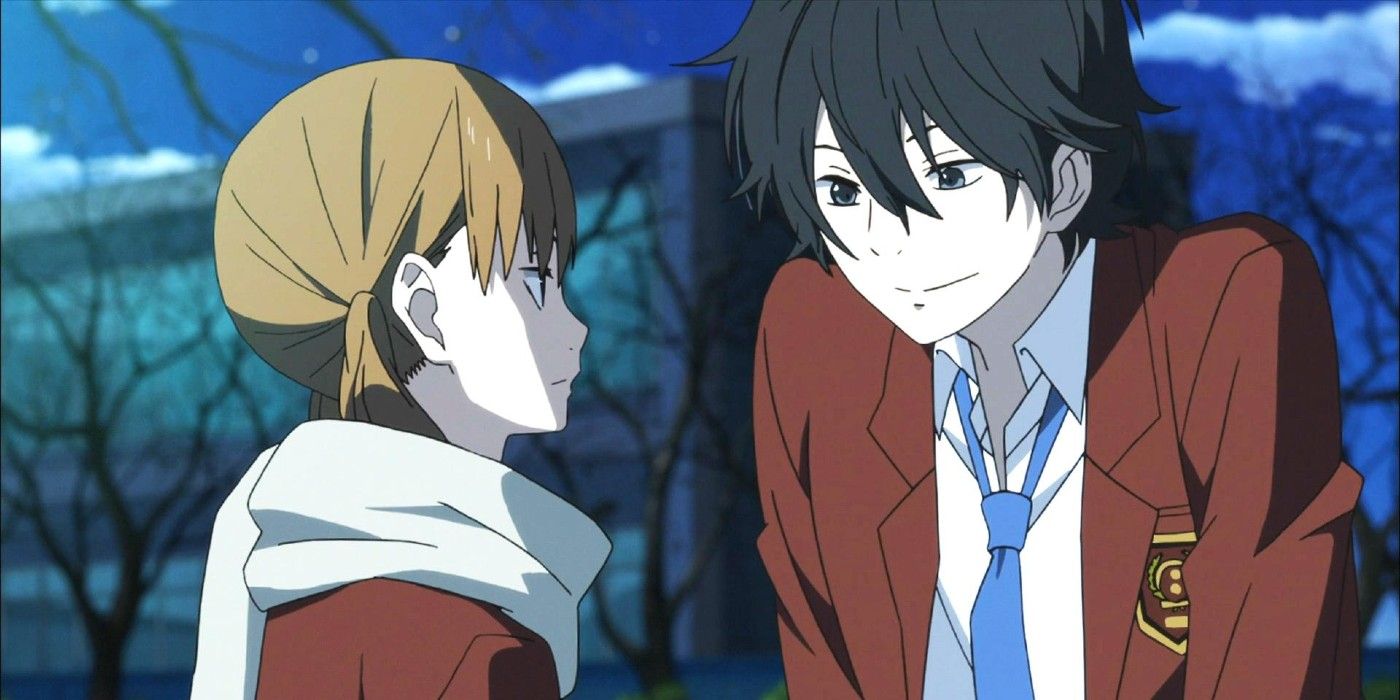 | | |
| --- | --- |
| Japanese Title | Tonari no Kaibutsu-kun |
| Studio | Brain's Base |
| Where to Stream | |
Studious Shizuku Mizutani doesn't have time for friendships or relationships, especially with the most notorious boy in school. But after kindly dropping off Haru Yoshida's missed assignments, he confesses his undying love for her. Suddenly, she's wrapped up in all kinds of comedic shenanigans until they can both figure out their true feelings.
RELATED: Best Comedy Anime Of All Time
The first love confessions in My Little Monster come quickly within the series, so rather than being about when Mizutani and Yoshida will confess, it is about whether Mizutani and Yoshida trust their feelings wholeheartedly. With friendships, family lives, and grades getting in the way, they may not have the perfect love story, but its ups and downs fit who they are.
2

Say "I Love You"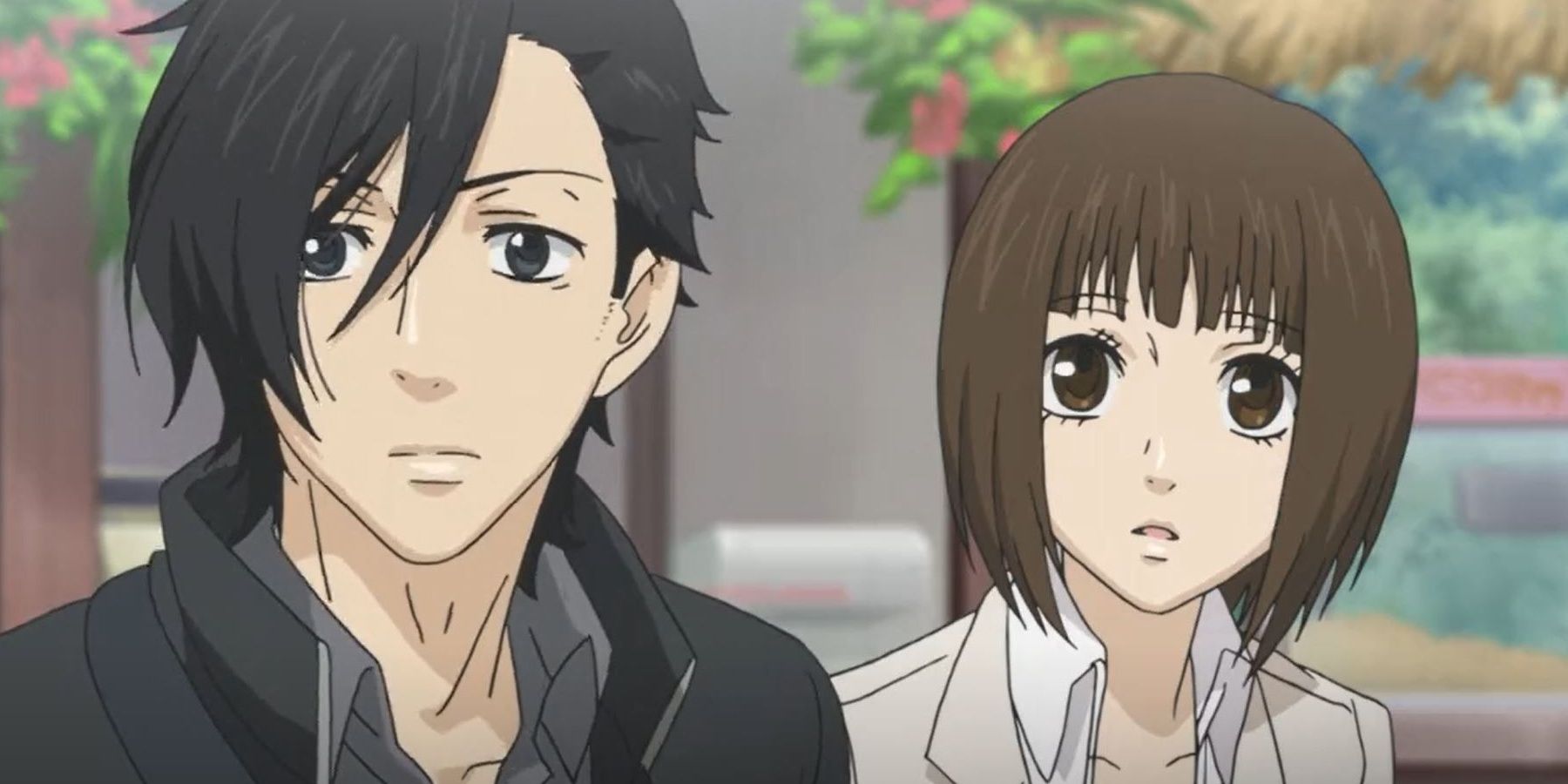 | | |
| --- | --- |
| Japanese Title | Suki tte Ii na yo |
| Studio | Zexcs |
| Where to Stream | |
Growing up, Mei Tachibana learned that she couldn't rely on others and resigned herself to a life without friends. But when the most popular boy in school, Kurosawa Yamato, takes an interest in her and helps her in a time of need, Mei begins to warm up to the trust, love, and affection that friendships and relationships require.
What makes Say "I Love You" stand out is its element of drama. Loneliness had been safe for Tachibana for years before Yamato came to her side, so she doesn't realize that she has been yearning for companionship for years until she feels like she is being rejected again. It is these kinds of raw emotions that take Mei Tachibana's character and story to the next level.
1

Kamisama Kiss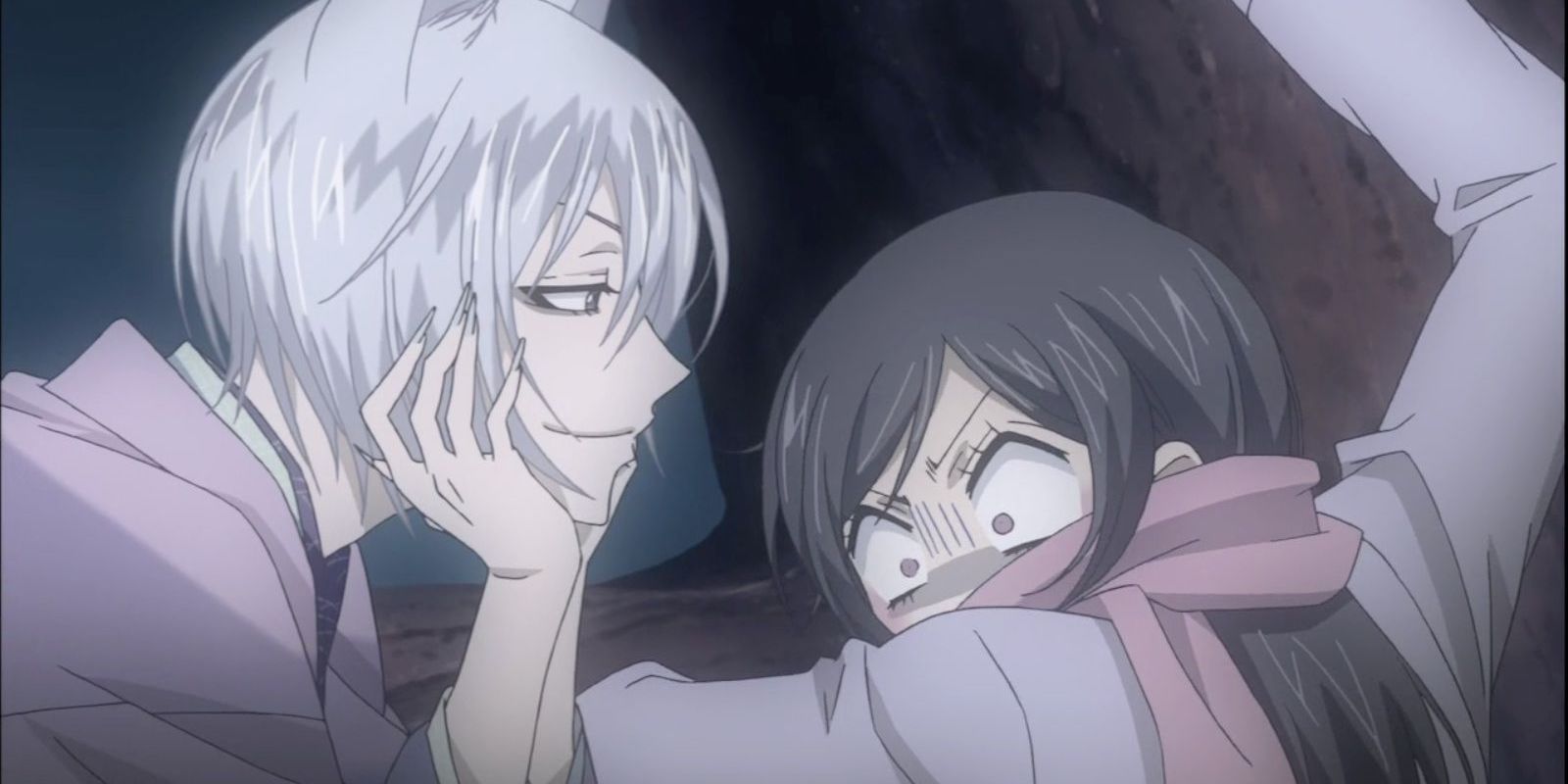 Not everyone stumbles into Godhood, but then again, not everyone is Nanami Momozono. After becoming a Land God by accident, Nanami not only has to deal with a sassy fox man familiar named Tomoe but yokai attacks and high school. If that weren't overwhelming enough, romance is in the air too.
Kamisama Kiss is one of the most popular and well-known shojo anime because it has a little bit of everything. Its supernatural elements are understandable, there's just enough humor for the story, and the characters' feelings begin developing naturally from the first episode.
[ad_2]

Source link