[ad_1]

The following contains spoilers for My Hero Academia Chapter 378, "The Story Of How We All Became Heroes: Part 4," by Kohei Horikoshi, translated by Caleb Cook available in English from Viz Media.
My Hero Academia 378 returned with a phenomenal chapter and built up on what fans witnessed in the previous chapter of the story. The last chapter ended with La Brava's return and she helped take over UA once again, thanks to her exceptional hacking skills. Fans expected the process to be completed in this week's chapter and that's exactly what happened. Along with her, a few other characters from the past appeared in an attempt to stop the rampaging villains once again.
RELATED: My Hero Academia: The Parallels Between Shigaraki And Dabi
This war is now edging closer to the end and with each passing chapter, it appears that Horikoshi is trying his best to wrap up the conflict in the best way possible. Undoubtedly, this chapter was very well handled and if it's anything to go by, fans will certainly love what's to come next as well. With many old characters making their appearance, My Hero Academia 378 was certainly a delight.
La Brava Continues Her Mission
Previously, fans saw La Brava attempt to hack into UA and stop it from moving the way the villains wanted. Given her level of skill, this was a piece of cake for her. Fans also got an insight into her old life when she was a shut-in and, back then, she used to do things like hacking for fun. Now, she's using her skills to save the entire world and that is certainly incredible for a character such as hers. La Brava then went on to take full control of the island and this prompted the lieutenant of the Paranormal Liberation Front to run for his escape, only to be met with Heroes on the other side, waiting for him. Now, UA appears to be fully in control of the Heroes, however, there is another predicament that they must solve.
Given that there is no hold over the island at the moment and La Brava needs time to gain absolute control over its movements, the island is in a free fall and within seconds, would destroy everyone and potentially even large parts of the city underneath. While many believed this to be it for the Heroes and many of the Villains alike, another character from the past showed up and went on to save the day and it is one that many fans expected to pop around sooner rather than later and that is Gentle Criminal.
Gentle Appears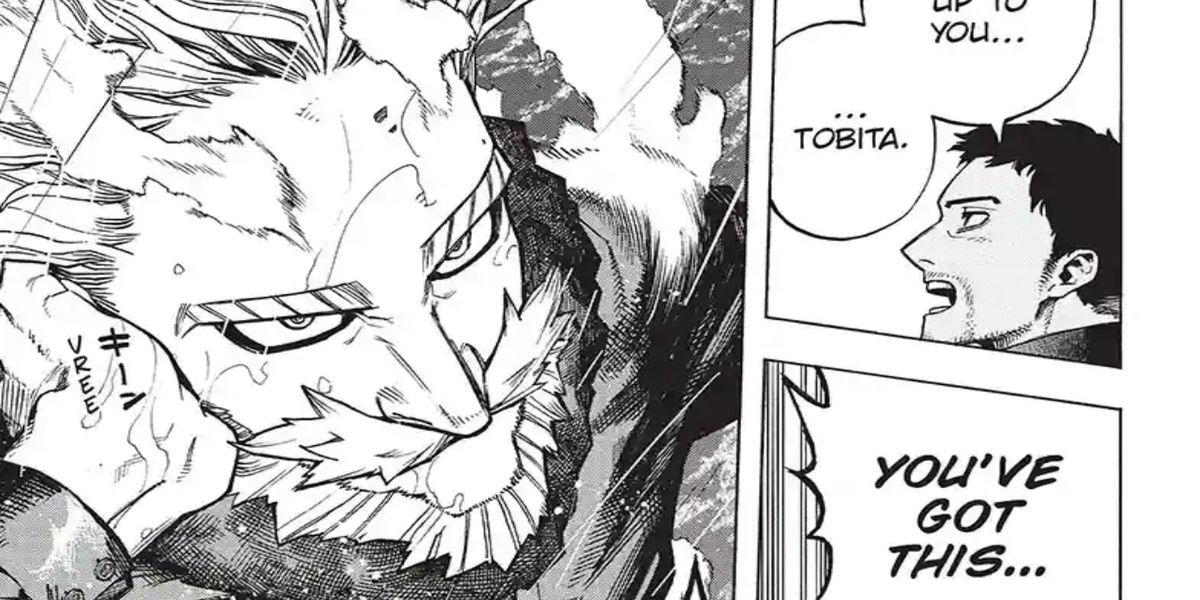 Gentle is a former villain who not many fans are as fond of, however, his character is rather gentlemanly compared to other Villains in the story. After all, his crimes were never that serious, to begin with. Despite being shut in Tartarus for quite a long time, Gentle stopped everyone from his facility from escaping and, in doing so aided Heroes in a great way. Gentle had realized the folly of his ways and started believing in Midoriya with all his heart. As such, he changed his fate completely and become a different man. By stopping every villain attempting to escape Tartarus, Gentle then went on to ask for a favor and this was to simply get closer to the one he loved, La Brava, who was also in love with him, as fans saw in the Cultural Festival arc.
RELATED: My Hero Academia: Times Bakugo Proved He Was Stronger Than Deku
Gentle emerged in front of the falling island and used his Quirk to create a giant trampoline out of the air, stopping the entire island in the process. This just goes to show that his Quirk has grown extremely stronger than it once was and possibly even underwent reawakening. By stopping an entire island by himself, Gentle tried to absolve himself of his past and attempt to live a better life with La Brava. His goal of being a Hero is also something that got fulfilled in the process and from here onwards, he can only go on to do even better for himself and La Brava in his life.
An Old Enemy Emerges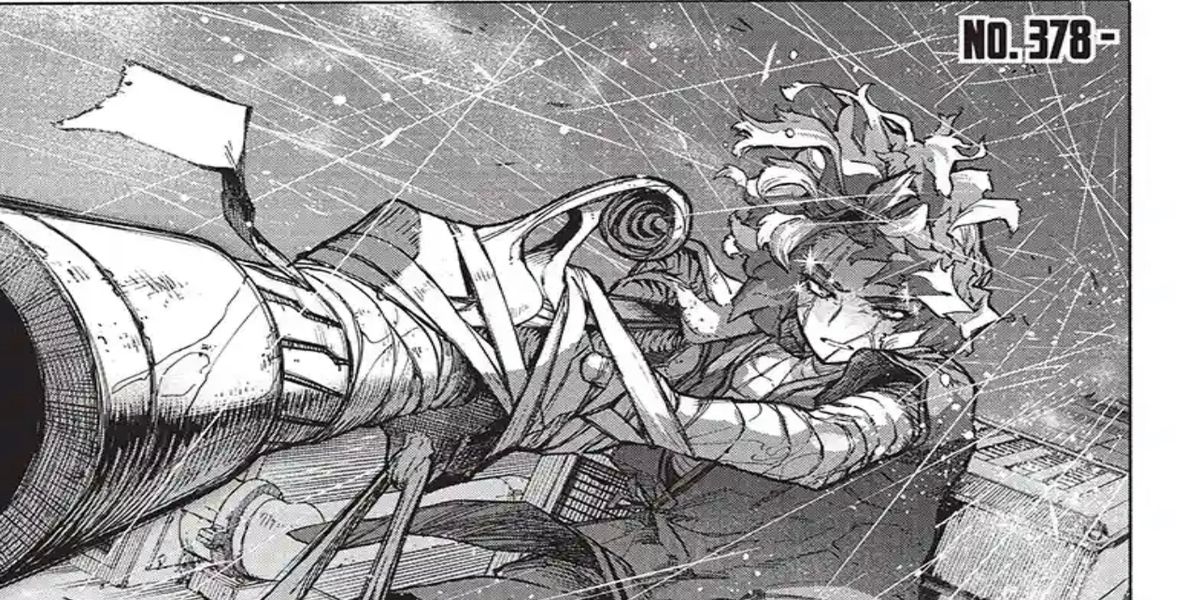 My Hero Academia 378 was certainly filled to the brim with characters of the old and Gentle and La Brava were not the only two who managed to leave a mark in this week's chapter of the story. While Midoriya was celebrating the return of Gentle upon merely hearing about the Quirk that was used to stop the island from crashing, Shigaraki was only growing stronger, now that Monoma and Aizawa could no longer hold his Quirks in check. His powers were greater than ever now and just as he attempted to cause large-scale destruction with them, his hand was ripped off from his body with a projectile that fans are very familiar with.
Just a second later, a familiar face popped up and it was none other than Lady Nagant. She played a significant role in the series earlier and even left quite an impression on Midoriya. Her powers are certainly immense and with them, she can greatly aid in the battle. Nagant has now joined the action and it'll be interesting to see where Horikoshi takes things from here. For now, she has begun aiding Deku and things can only get better for him from here onwards.
[ad_2]

Source link