[ad_1]

MrBeast overtakes YouTube King PewDiePie
MrBeast's YouTube channel has just surpassed the most subscribed individual YouTube channel PewDiePie, reaching over 111 million subscribers.
The famous YouTuber PewDiePie has a long-time record of being the most subscribed channel on YouTube. His reign was over in 2019 with the rise of the Indian music record label and film production company, T-Series. Now, MrBeast pushes him down the list as he overtakes PewDiePie, becoming the most subscribed individual YouTube channel. MrBeast had only just recently reached 100 million subscribers, the fifth YouTube channel to do so after PewDiePie, T-Series, Cocomelon – Nursery Rhymes, and SET India.
MrBeast currently has more than 111 million subscribers on his main YouTube channel. He has five channels in total: MrBeast, Beast Philanthropy, MrBeast Gaming, Beast Reacts, and MrBeast 2.
MrBeast's rise to popularity
Jimmy Donaldson, better known as MrBeast is quite the internet sensation. He is known for his bizarre challenges and YouTube philanthropy work where he gives away a huge amount of money in his videos.
MrBeast started his channel in 2012, posting video content such as Let's Plays, commentary on YouTube drama, and tips on becoming a YouTuber. He started going viral in 2017 after he did a video counting to 100,000 which took him 40 hours to create. His effort paid off and since then, his channel gained a lot of attention.
His content evolved to making challenges with high-paying awards, donation videos, and original vlogs. His most watched video is $456,000 Squid Game In Real Life! where he attempted to recreate the challenges from the famous Netflix series Squid Game. The video currently has 303 million views. He creates his content with the help of his crew which includes his childhood friends. His crew today is comprised of well-known YouTubers themselves, namely Chris Tyson, Chandler Hallow, Karl Jacobs, and Nolan Hansen.
MrBeast also dabbles in a few side projects. He established MrBeast Burger, a virtual restaurant that sells an interesting choice of burgers. He also collaborated with a few famous content creators to create limited-edition burgers. MrBeast Burger passed 1 million burgers sold three months after its opening. He also has a chocolate company called Feastables which claims to create delicious snacks with ingredients you can trust.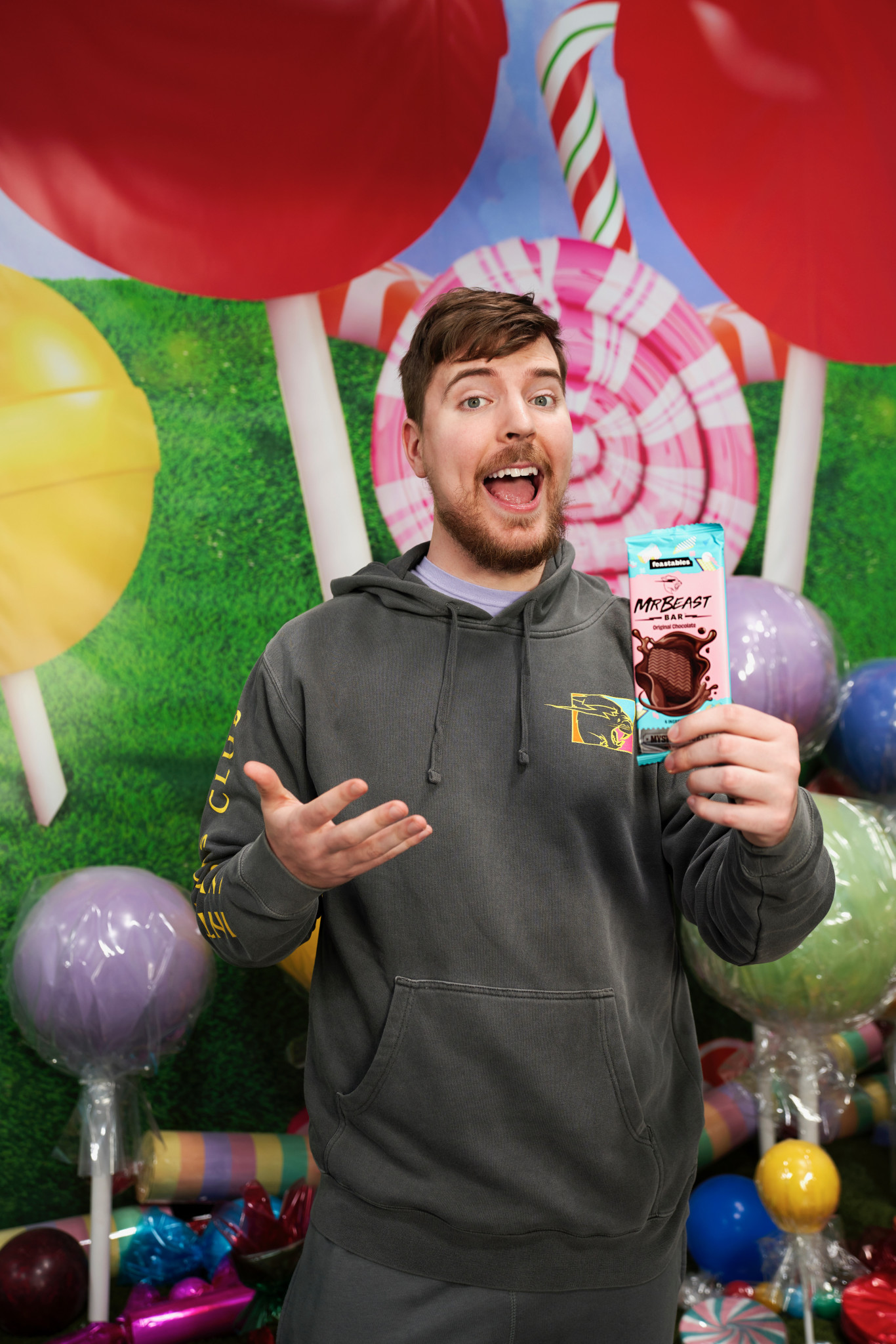 MrBeast campaigned for Subscribe to Pewdiepie in 2019
PewDiePie's number was in danger in 2019 back when the T-Series YouTube channel was growing rapidly. His fans had attempted to keep him as the number one subscribed channel by campaigning for people to subscribe to PewDiePie. MrBeast has made his contribution to the campaign by renting billboards and advertising the campaign at the Super Bowl. He also filmed a video saying PewDiePie 100,000 times to convince people to stop T-Series from overtaking PewDiePie.
PewDiePie's reign has ended
PewDiePie's monarchy finally ended in 2019 as T-Series took over. This was followed by the rise of the nursery channel Cocomelon and SET India, an Indian entertainment TV channel. However, he still held the record for the most subscribed individual YouTube channel until MrBeast took over. PewDiePie has stated that he has "retired" from the YouTube hustle and is taking things slowly this time, uploading content casually. He is currently living in Japan with his wife, Marzia Kjellberg who was also a well-known YouTuber under her channel CutiePieMarzia.
In a previous Q&A video, he congratulated MrBeast's recent achievement of getting 100 million subscribers and gave his thoughts on whether MrBeast will pass him in the number of YouTube subscriptions.
"He definitely will. Come on, I've been retired for like two years now. I can't wait for it to be over. His fans are infiltrating my comments. I guess I'm getting the taste of my own medicine. That's alright, he definitely deserves it. I hope he does it."
Stay tuned to Esports.gg for the latest content creator news and updates.


[ad_2]

Source link