[ad_1]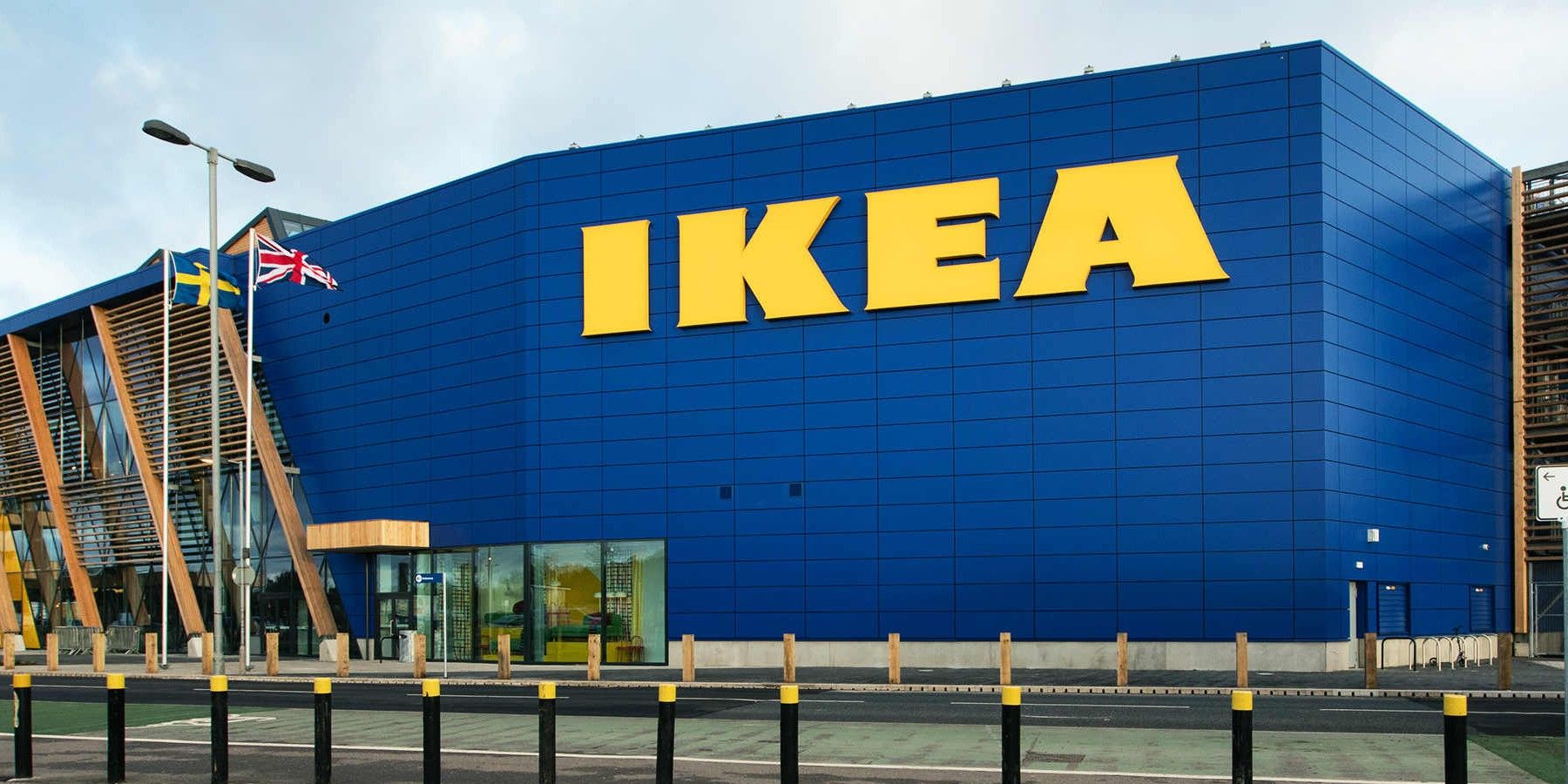 The creator of the upcoming co-op horror game, The Store is Closed, has received notice from IKEA threatening the potential for legal action to be taken against the dev. IKEA alleges the game is infringing upon it by using similar aesthetics, color schemes, and designs.
The co-op horror title The Store is Closed has seen a Kickstarter campaign to raise funds to fully develop the game, which was a major success. The title is based upon a premise of the SCP shared horror universe, in which people find themselves stranded in an infinite furniture store where the employees become distorted and hostile after dark.
RELATED: IKEA Creates Fake PS5, Xbox Series X to Help Customers Measure Furniture
The SCP usually refers to the phenomenon as an 'infinite IKEA,' and the developer had previously referred to the game as being set in an IKEA store. While the game's imagery isn't identical to IKEA's, there are similarities, like the color of the store, the Scandinavian influence in the store's title and indoor imagery, as well as other small details that players might recognize from a local IKEA. Unfortunately for the developer, these similarities led IKEA's legal team to send a letter requesting that they remove these elements from their game.
The letter sent by IKEA's legal department to the dev, Jacob Shaw, indicate that these similarities haven't gone unnoticed, down to the finest details. In addition to the aforementioned qualities, the legal team indicated that even the "yellow vertical striped shirts identical to those worn by IKEA personnel" and "a gray path on the floor" were too closely based on a real IKEA. Thankfully, though, IKEA isn't being particularly aggressive, as it's not forcing the developer to stop making the game entirely or demanding a cut or payout in any form. Instead, the store just wants the developer to change these elements so that they're no longer similar to or directly based upon a real-life IKEA.
While this sounds good in theory, speaking with PC Gamer, Jacob Shaw shared that they had already begun implementing changes, but are worried about the eventual outcome. For example, they changed from blue to red in much of their store's design, which has led them to worry that Target might come after them next. However, Shaw emphasizes that they don't expect this to slow down the production of the game, but noted that it might cause extra stress for them. Kickstarter backers of the project may eventually explore an infinite big box store that looks different from what was originally promised, but as long as the gameplay and premise of the horror game are the same, chances are players won't be too upset.
The Store is Closed is slated to release in June 2024 on PC, PS5, and Xbox Series X/S.
MORE: SCP-Inspired Games Have a Lot More Potential
Source: PC Gamer
[ad_2]

Source link