[ad_1]

A Disney Dreamlight Valley player has a funny encounter with Kristoff photo bombing them while they attempt to take a photo with Anna.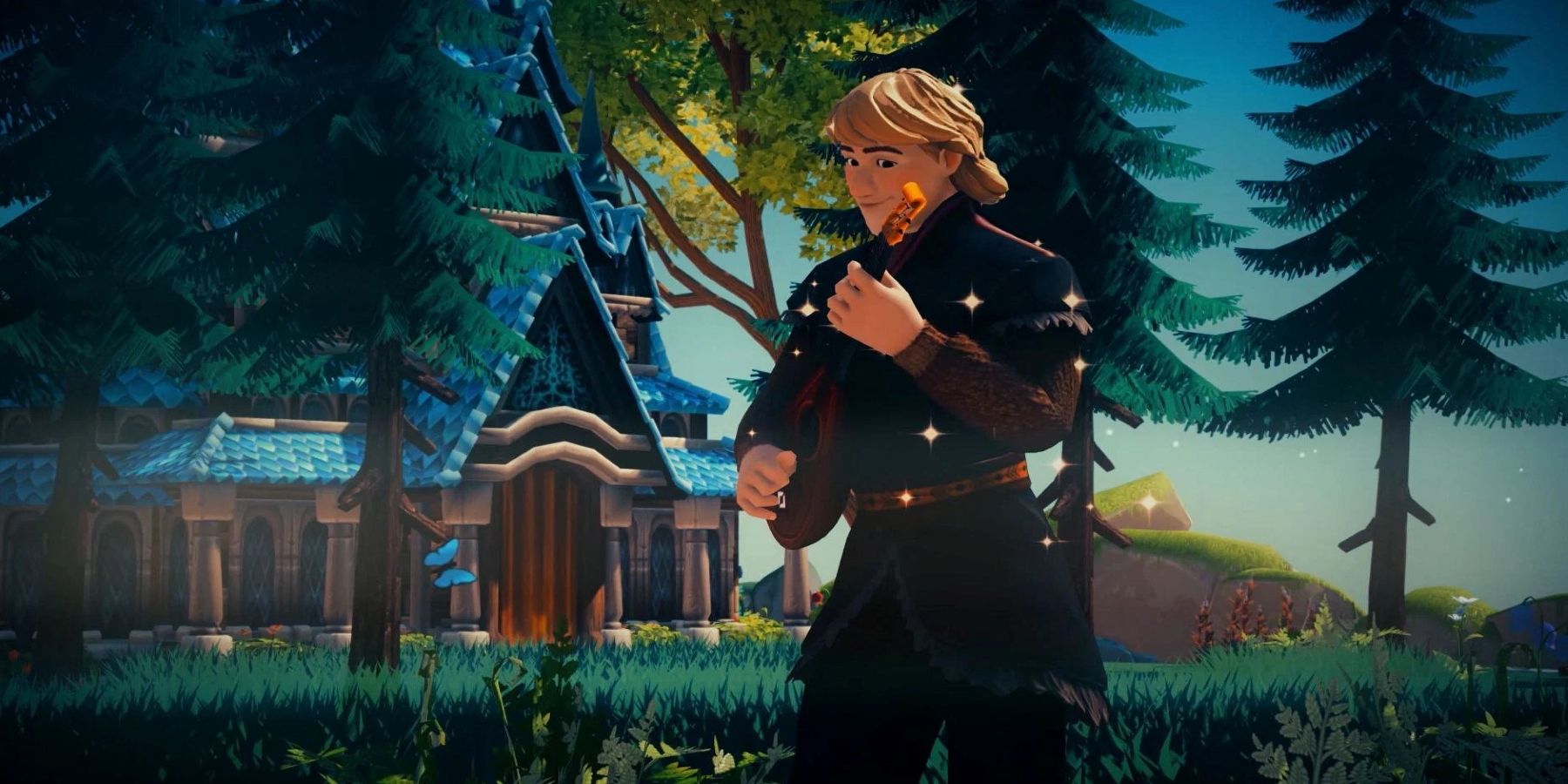 A Disney Dreamlight Valley player posted a funny video of their photo bombing encounter with Kristoff. They were trying to take a photo with Anna in Disney Dreamlight Valley when Kristoff forcibly inserted himself into the frame.
Disney Dreamlight Valley is a life simulation-adventure game that plays similarly to popular games like Stardew Valley and Animal Crossing. Disney Dreamlight Valley released in early access in September 2022, bringing the classic Disney magic to the cozy game crowd on the Nintendo Switch. It features many great Disney characters, and has been consistently updated with more and more of the classic characters from Disney media. The game also features a photo mode where players can show off their creations and take pictures with their favorite Disney characters.
RELATED: Disney Dreamlight Valley Player Shares Dresses They Made for Christmas
In a video posted to the Disney Dreamlight Valley subreddit by player ElfLadyLeia, Kristoff decides to jump into a photo with the player character and Anna. The video begins with Anna posing alongside ElfLadyLeia, and Kristoff approaching from the background. As he reaches Anna, he pushes her forward and out of frame, then strikes a pose for the photo. ElfLadyLeia changes the angle of the camera, showing Anna still posing in the spot that Kristoff pushed her to. While this isn't exactly a Disney Dreamlight Valley bug, it doesn't necessarily seem like intended behavior either.
This is one of those moments in video games that provide an unexpected laugh, and can be amusing for other people to see too. Other Disney Dreamlight Valley players in the comments of the video joked about Kristoff choosing to date ElfLadyLeia over Anna. A few others jokingly mentioned that they hadn't completed the Frozen Memories quest line in Disney Dreamlight Valley—which gives Kristoff back some stolen memories—so that he wouldn't remember being married to Anna. While Gameloft did not include the ability to romance characters in the game, players are obviously having a little fun with their own headcanon for dating in Dreamlight Valley.
Having random characters interrupt the ideal photo could be annoying for players, especially if they've set up the perfect framing, gotten all the scenery in the background just right, and managed to have any characters they want in the photo in the right position. In order to circumvent this, Disney Dreamlight Valley could add some sort of option to manually remove NPCs from photo scenes or a way to get characters to leave the immediate area. It is still in early access, however, and Disney Dreamlight Valley is getting frequent updates so it's not impossible that some quality-of-life changes could come to photo mode.
Disney Dreamlight Valley is available now for PC, PS4, PS5, Switch, Xbox One, and Xbox Series X/S.
[ad_2]

Source link