[ad_1]

God of War Ragnarok's accessibility options prove to be very useful to a fully blind gamer, allowing him to play the game mostly unassisted.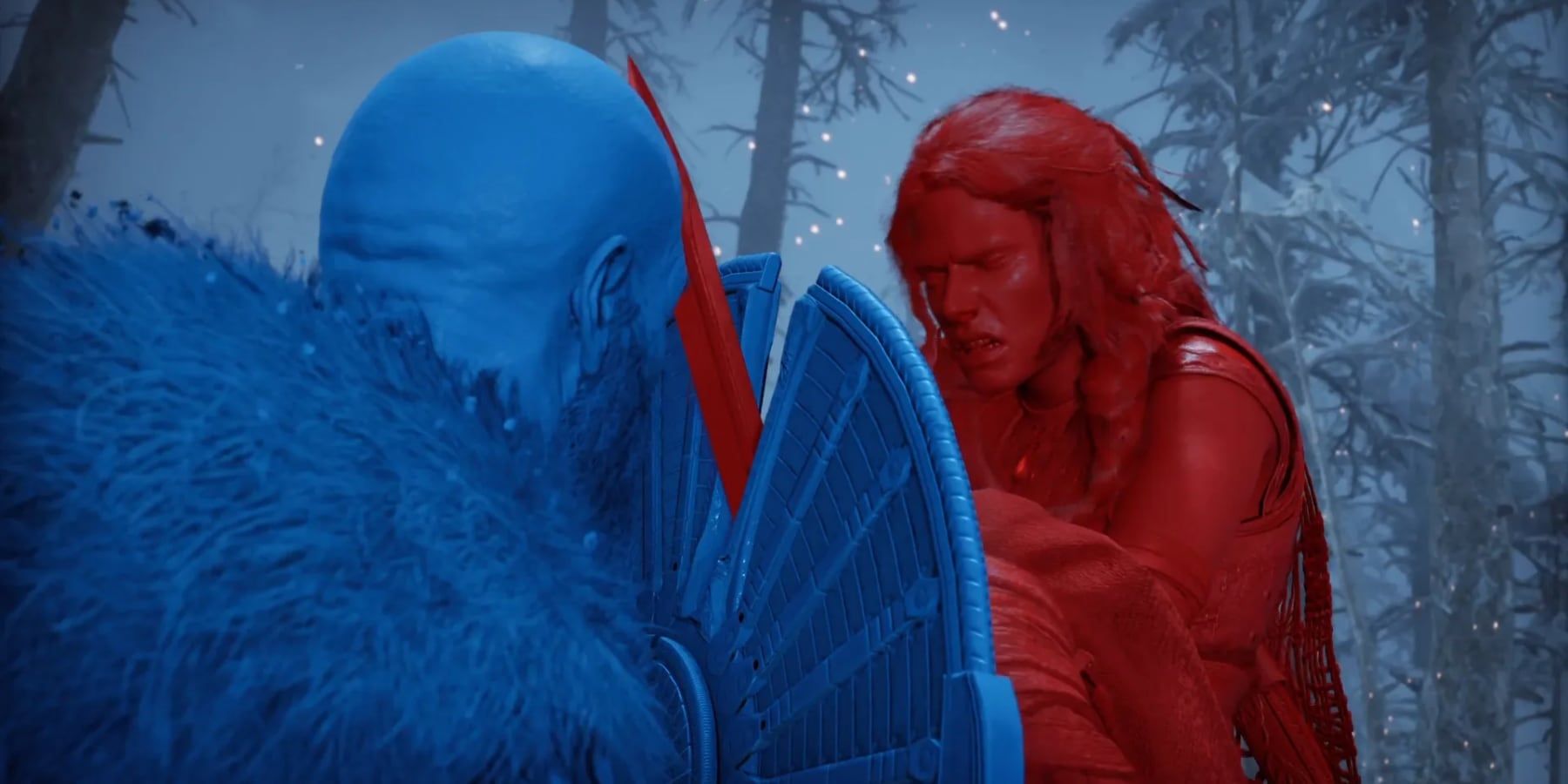 In a fantastic demonstration of how accessibility is being given a higher priority in the video game industry, a blind man is able to play though God of War Ragnarok mostly unassisted. Being one of the biggest action games of 2022, God of War Ragnarok is no doubt a game that requires a lot of player input and attention. Yet Ben, a blind gamer who goes by the moniker SightlessKombat, has demonstrated that he has almost everything he needs to experience the latest installment in Kratos' saga.
Compared to most games in the genre, God of War Ragnarok already offers robust accessibility options, and this is further proven by its win for Innovation in Accessibility at The Game Awards 2022. For the partially impaired, God of War Ragnarok allows for many visual adjustments, including activating a High Contrast Mode that makes objects in the game appear more visible. Ben, however, is a fully blind person who gets no benefit from such features.
RELATED: God of War Ragnarok Gamer Defeats Fiske With Only Punches At The Highest Difficulty
As reported by Sky News, Ben instead relies on a combination of accessbility options in God of War Ragnarok. For one, he gets a lot of help from motor accessibility settings, which are able to automate many of the in-game tasks featured in God of War Ragnarok, as well as make the game's button inputs simpler to execute. The ability to completely remap the controller also proved to be very useful to Ben, not to mention a navigation assist feature that gives him notice whenever he needs to turn at certain moments.
All of these factors combined allow Ben to "play large stretches of the game without any need for secondary input," except for when he is faced by many of the game's puzzles – which can be difficult even for longtime God of War fans – or when he needs to navigate some of the menus, such as the item shop and the skill tree. In these instances, Ben must still rely on the help of a collaborator. Overall, though, Ben describes his experience with God of War Ragnarok as "brilliantly freeing."
Ben's love for God of War Ragnarok isn't without precedent, as it is also reported that he was actually involved in the development of the game's accessibility features. Sony itself has also been a big proponent of accessibility as shown in many of its recent first-party titles, from Ratchet & Clank: Rift Apart to Horizon Forbidden West. Sony even takes accessibility into account for some of its remake projects, with a recent example being The Last of Us Part 1 that offered over 60 accessibility options to tinker with.
God of War Ragnarok is now available for PS4 and PS5.
MORE: God of War Ragnarok: The Story of Aldis and Hrolf Explained
Source: Sky News
[ad_2]

Source link