[ad_1]

Blacklist International parent enters Dota 2 by acquiring RSG's slot in SEA Division I
Tier One Entertainment might be building a Filipino superstar Dota 2 team under Blacklist International for the next DPC season!
Southeast Asia (SEA) esports and gaming agency, Tier One Entertainment makes its first step into the esports MOBA scene and enters Dota 2. The agency is the parent of the successful esports team, Blacklist International. It acquired a slot in the SEA DPC and will compete in the upcoming season.
CEO of Tier One Entertainment, Tryke Gutierrez announced their acquisition of RSG's slot in the upper division of SEA DPC. "First step secured. I would like to officially announce that Tier One Entertainment has now acquired RSG's slot in Division one of the next DPC season. Next step, sign players."
This indicates that RSG's lineup would not be in the Blacklist International team. The CEO, who had been hinting at picking up a Dota 2 team for a while also once mentioned that he wants to build a "[Philippines] redeem team." This might hint towards a full Filipino lineup for Blacklist International Dota 2.
With the current state of Dota 2, building a powerful PH team wouldn't be very difficult. There are currently many high-profile Filipino players scattered around the scene teamless. Names such as Carlo "Kuku" Palad, Karl "Karl" Baldovino, and Marc "Raven" Fausto are all free agents.
Filipino team, Polaris Esports has also recently released its roster. Its statement revealed that its players received offers and wanted to find other opportunities."There were offers for the players that were too far out of our reach and there are also wishes from our members to go and try a different environment." Any of Polaris' players might be joining Blacklist International Dota 2 team in the next season.
Blacklist International might be the next Dota 2 giant
Tier One Entertainment is a highly-regarded agency in the SEA video gaming industry. It holds thousands of talents involving casters, influencers, and esports pros. Along with the gigantic entertainment, it also holds an esports division called Blacklist International. Blacklist International maintains teams across multiple titles such as Mobile Legends Bang Bang (MLBB), PUBG, Call of Duty: Mobile, and Garena Free Fire.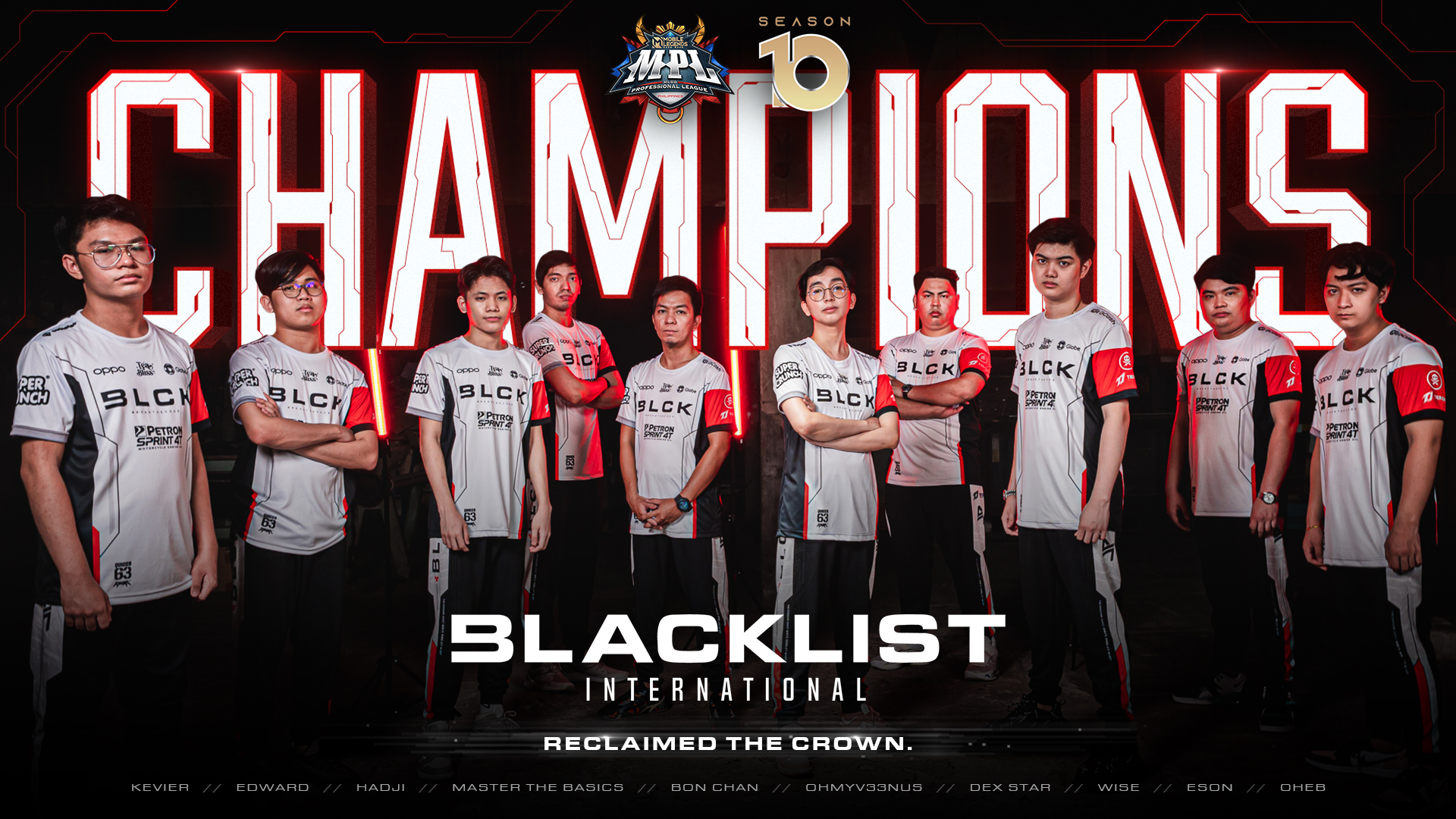 Last year, Blacklist International won the world championship for MLBB and will defend its title in January 2023. Its COD: Mobile division is just as successful, winning the COD Mobile Garena Masters 2022 Season 1. With the acquisition of a pro circuit slot in Dota 2, Tier One Entertainment begins its expansion into the classic MOBA game. Fans definitely can't wait to see its Dota impact in the next season.
Stick around Esports.gg for more Dota 2 roster news!


[ad_2]

Source link