[ad_1]

Science-fiction shows are not particularly common, but when a great one comes along, it tends to be something truly special. Whether someone is seeking a space opera or a low-key futuristic comedy, the sci-fi genre should have them covered, and the same can be said for the myriad of streaming services currently awaiting subscribers.
Amazon Prime Video has a massive selection of movies and shows that can be streamed at the click of a button, and that includes a number of high-profile sci-fi properties. Let's take a look at the best sci-fi shows on Prime Video​​​​​​.
Only shows that are part of Prime Video's standard selection will be considered. No channels.
The Peripheral
| | |
| --- | --- |
| Amazon Prime Video Link | The Peripheral |
| Number of Episodes | 8 (Concludes on December 2, 2022) |
Launching on October 21, 2022, The Peripheral is a new sci-fi show from the minds behind HBO's Westworld. Starring Chloë Grace Moretz and set in 2032, this series envisions a universe that is largely true to the real one, albeit with a few tweaks that could plausibly occur over the next decade. Flynne, a capable gamer, is invited to test out a VR headset, one that delivers unprecedented realism along with an opportunity to lead an action-packed existence. However, before long, Flynne begins to question whether this experience is really just fantasy.
RELATED: Sci-Fi Series To Watch If You Love The Peripheral
Based on William Gibson's 2014 novel, The Peripheral presents plenty of exciting concepts and ideas, and the show is taking its time exploring them. While the plot is convoluted in places, sci-fi veterans are unlikely to struggle too greatly to follow along. The acting is also good for the most part, and Moretz delivers a strong performance as Flynne.
The Expanse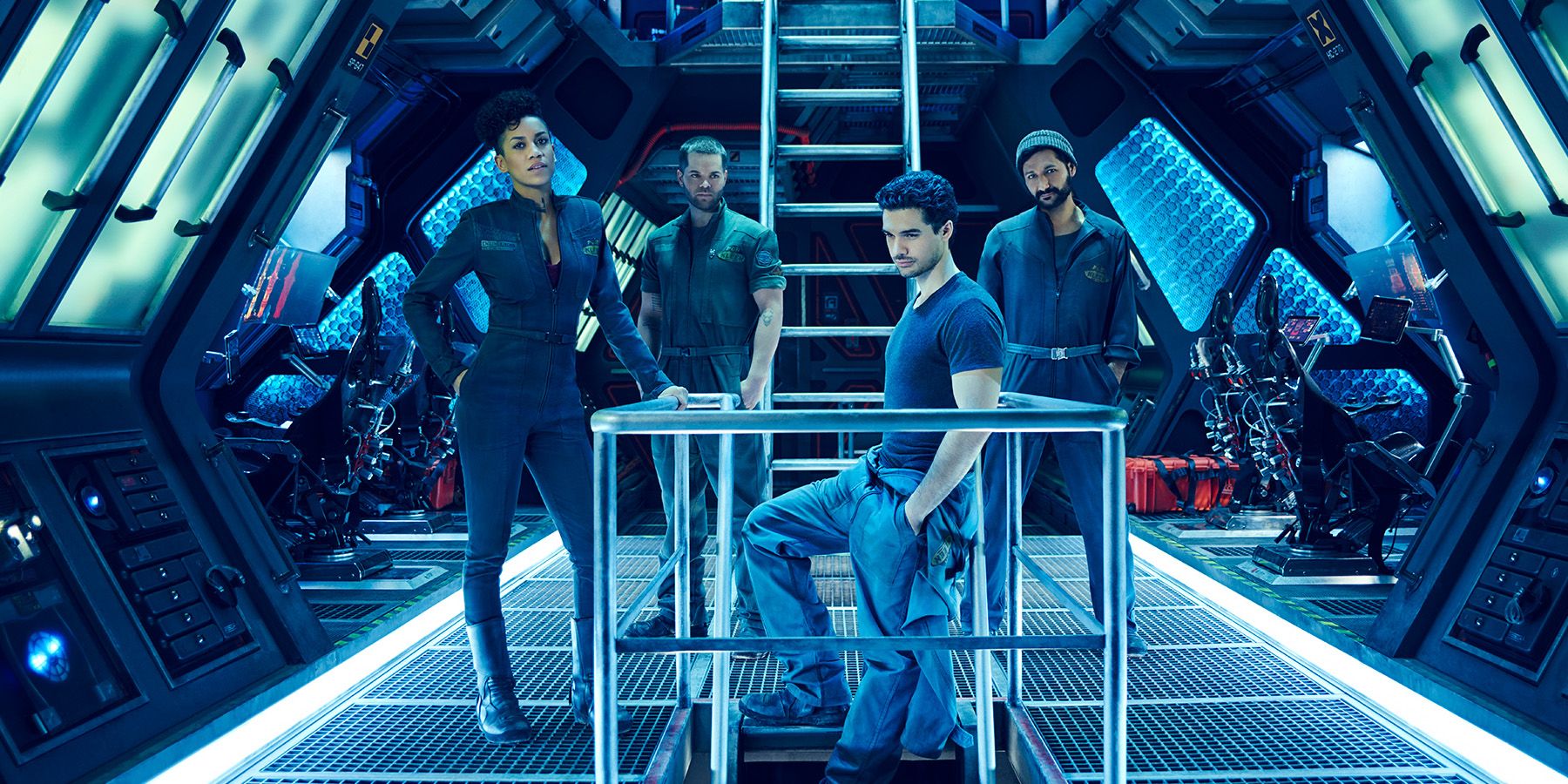 | | |
| --- | --- |
| Amazon Prime Video Link | The Expanse |
| Number of Episodes | 62 |
If there is one sci-fi show on Prime Video that justifies a subscription all on its own, it is The Expanse. Based on James S. A. Corey's novel and lasting for six seasons, The Expanse is a hard science-fiction show that deals with politics, war, and human conflict. Balancing multiple storylines at the same time and introducing lofty ideas that it is more than ready to explore to their fullest, this series is ambitious in terms of both its presentation and narrative.
While alien technology plays a significant role in driving the characters, The Expanse's interest lies in investigating humanity's reaction to these types of discoveries. Season 1's opening few episodes can be disorienting since the show has a lot of world-building it needs to set up, but things pick up steam quite quickly after that. Every season after that is arguably better than the last, although seasons 4 and 5 can be polarizing.
Paper Girls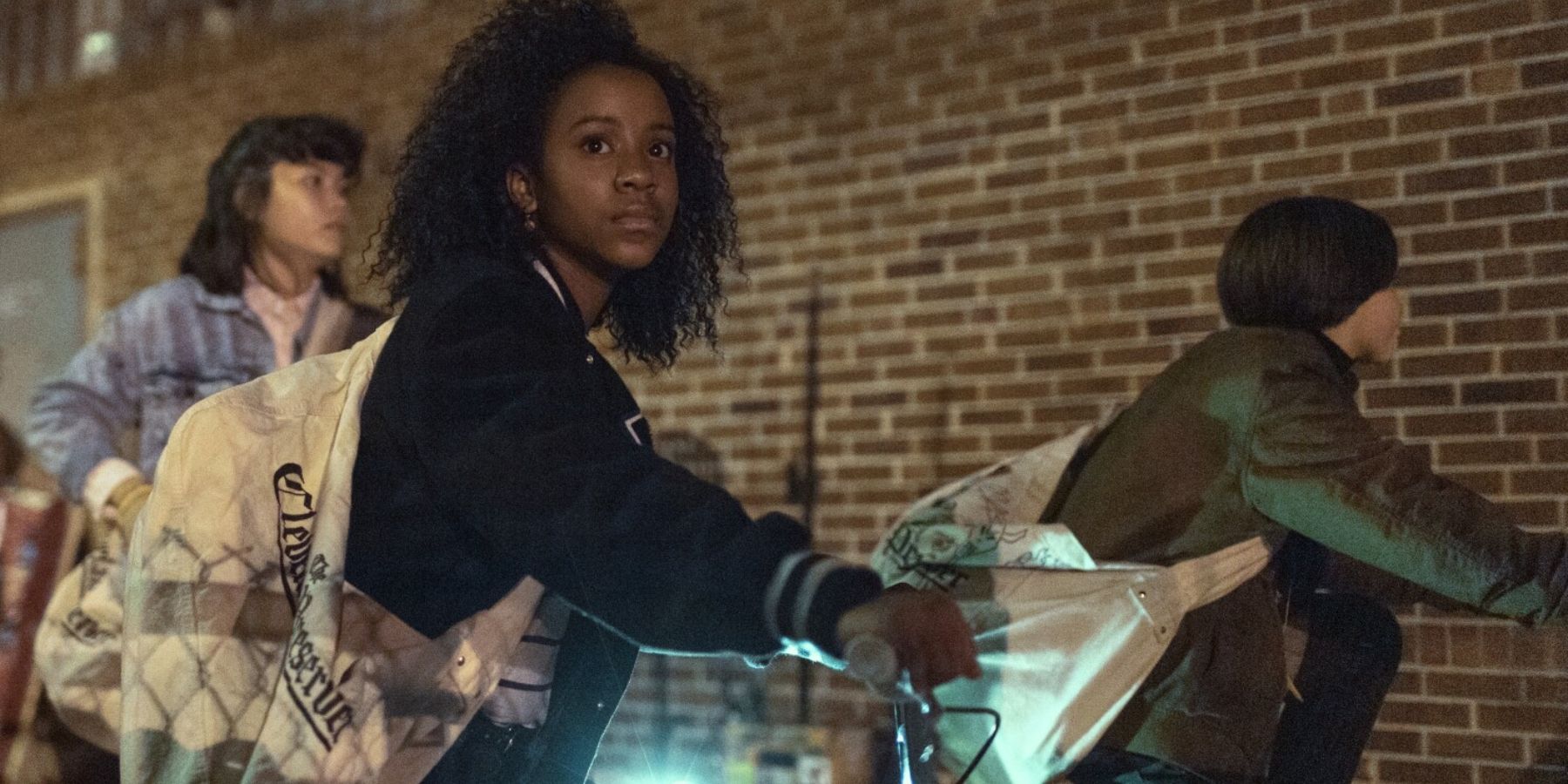 | | |
| --- | --- |
| Amazon Prime Video Link | Paper Girls |
| Number of Episodes | 8 |
Amazon Prime Video's adaptation of Brian K. Vaughan and Cliff Chiang's fantastic comic does an admirable job of capturing the tone and charm of the source material, particularly in its depiction of its main characters. Living in Cleveland, four paper-delivery girls from widely different backgrounds form a friendship as they try to withstand the everyday challenges they face while on the job. However, things get a bit strange when they are dragged into a time-traveling adventure.
RELATED: The Best Sci-Fi Movies On Amazon Prime Video
Paper Girls is a character-driven sci-fi series, and an argument could be made that the time-travel aspect is the story's weak link because it takes too long to pick up momentum. Thankfully, the leads are fully realized characters with well-established backstories, goals, and flaws. They carry this show on their shoulders, and they do it easily.
Stargate SG-1 & Atlantis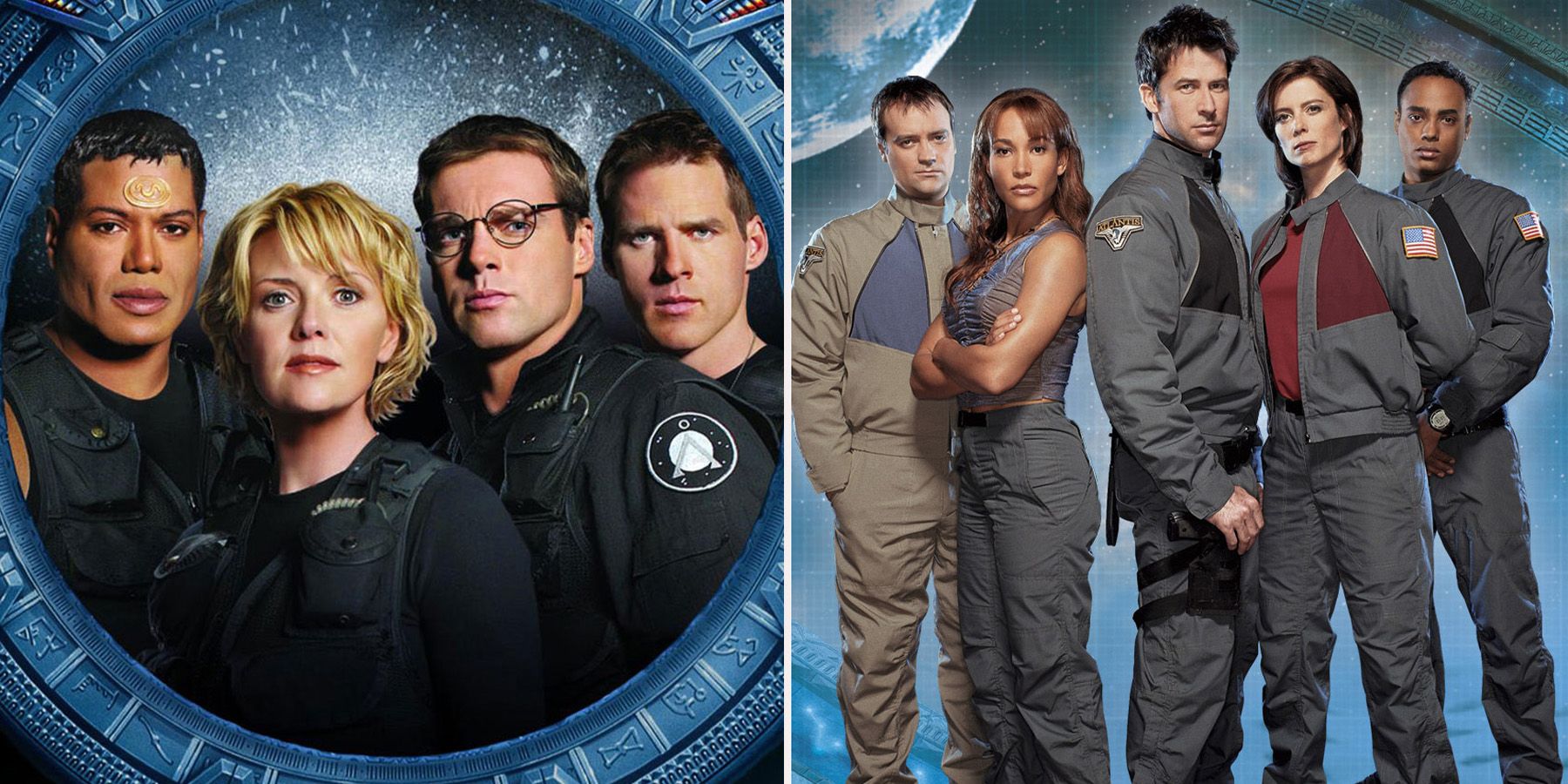 While not quite as well known as Star Wars and Star Trek, Stargate presents a convincing argument for being worthy of sharing a place alongside those megahits, particularly in the world of television. Starting out as a big-budget blockbuster, Stargate earned a sequel in SG-1, a series that would go on to produce 10 seasons of sci-fi goodness. Blending action, comedy, and philosophy, SG-1 is accessible, fun, and maintains a high level of quality throughout most of its run.
People itching for more Stargate should also check out Atlantis, SG-1's spin-off. Taking place in the far-off Pegasus Galaxy, Atlantis retains the tight writing, lovable characters, and ambitious storytelling of SG-1. Together, these shows provide more than 300 hundred episodes of brilliance, combining to create arguably the best sci-fi series on Prime Video.
Stargate Universe is also on Amazon Prime Video.
Philip K. Dick's Electric Dreams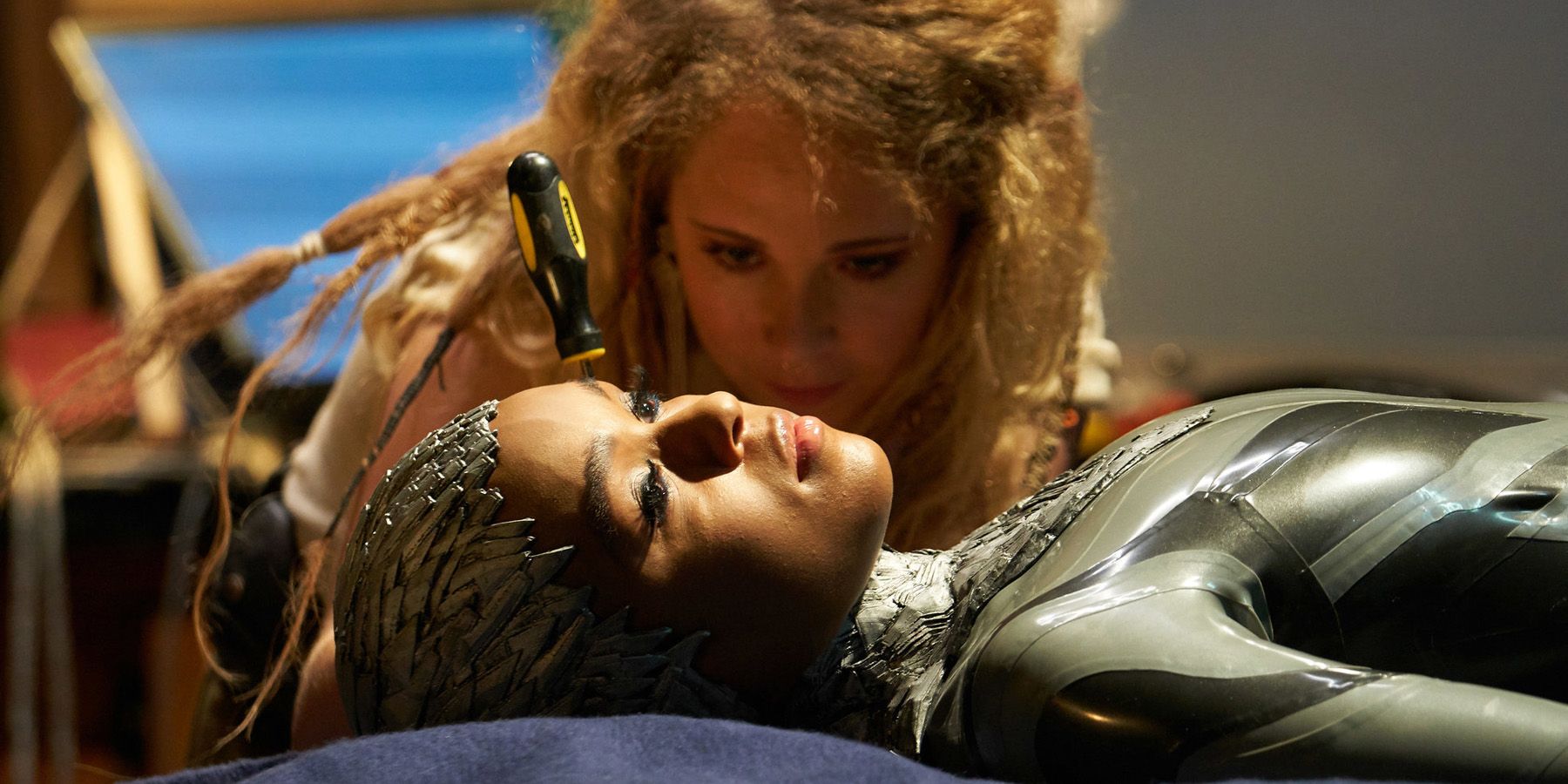 Consisting of standalone episodes, Electric Dreams adapts 10 short stories by Philip K. Dick. As the source material is more than a half-century old by this point, this British series is not afraid to take some creative liberties to adjust the stories' themes for a modern climate. These changes largely work well, even if overall the episodes are hit-and-miss.
Featuring a talented cast of actors such as Bryan Cranston, Steve Buscemi, and Terrence Howard, Electric Dreams has good production value and performances. This show is a good pick for anyone looking for an Amazon Prime Video sci-fi series similar to Black Mirror.
Garth Marenghi's Darkplace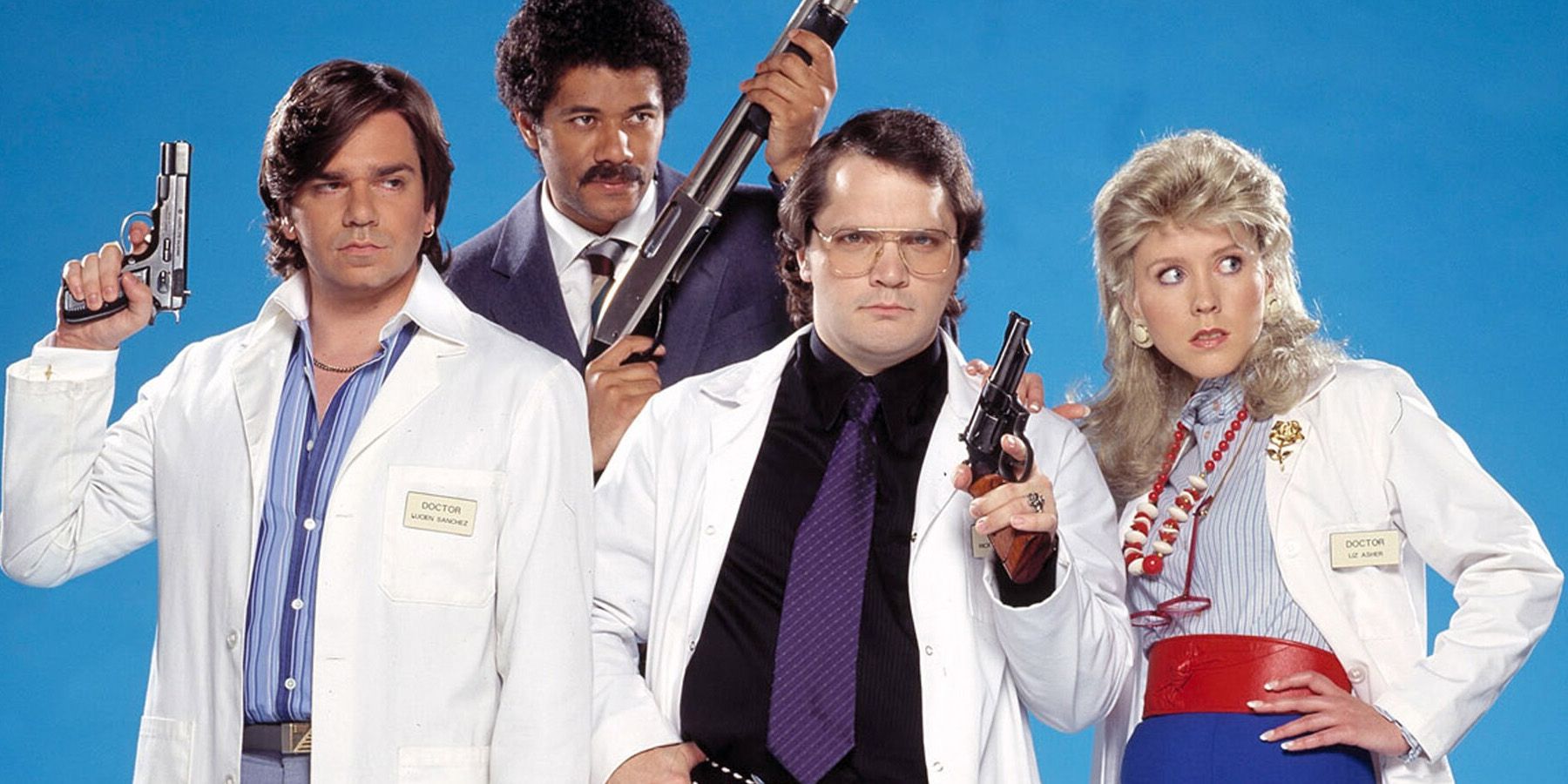 Garth Marenghi's Darkplace cannot be pigeonholed into one descriptor. This short-lived comedy dips into horror, medical dramas, and science-fiction, and it manages to parody all of these genres expertly. Presented as a fictional '80s series that was shelved for roughly two decades for being ahead of its time, Garth Marenghi's Darkplace recreates the look and feel of that era's shows in meticulous detail, be it the inconsistent acting or the cheesy set design.
RELATED: Great British Sci-Fi TV Shows
While more interested in horror, Darkplace also takes a few stabs at sci-fi clichés, including an alien infection that takes the form of broccoli. Boasting a stellar cast of recognizable British comedians, Darkplace is a loving homage to the corny classics of yesteryear.
Upload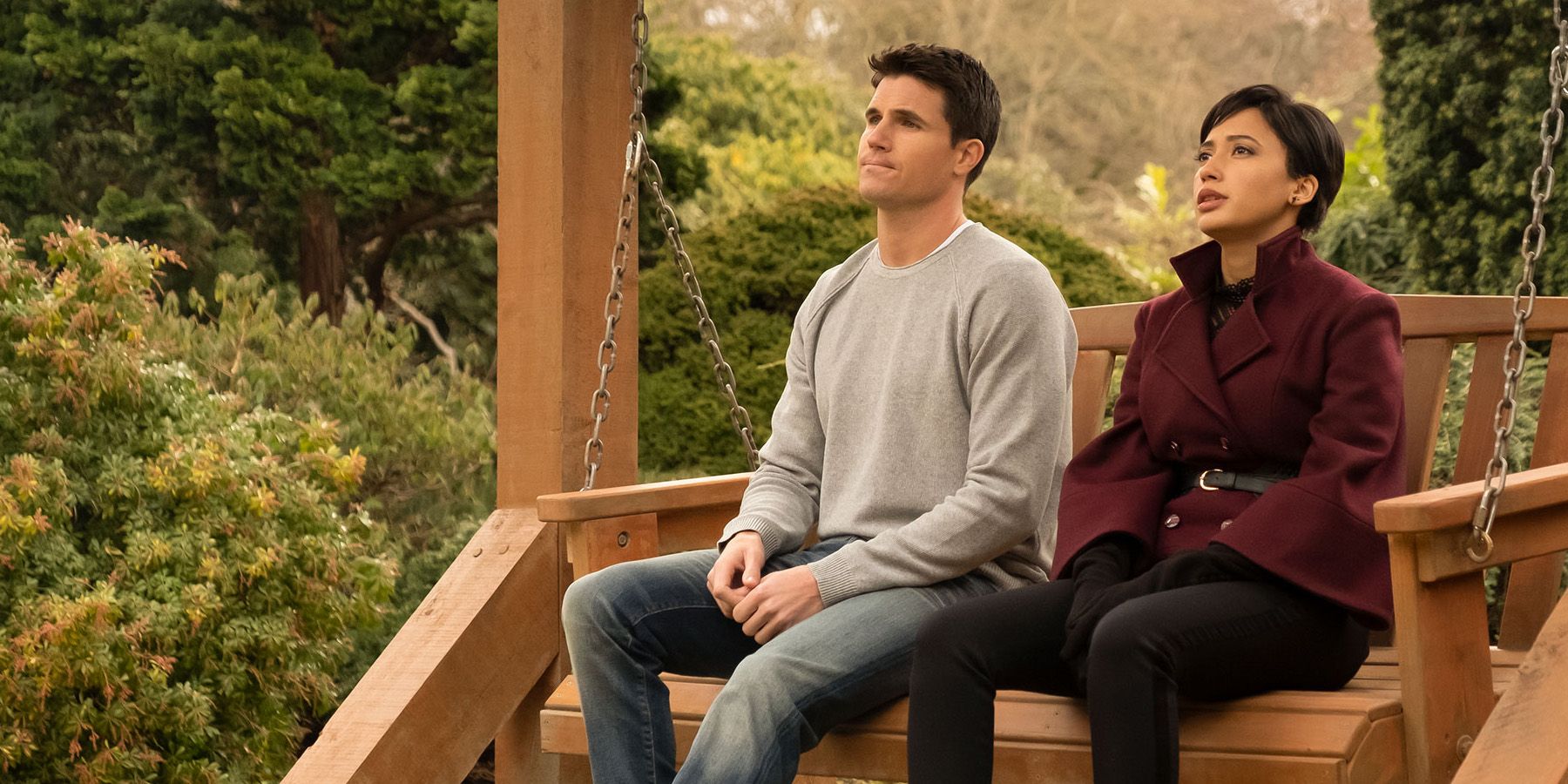 | | |
| --- | --- |
| Amazon Prime Video Link | Upload |
| Number of Episodes | 17 |
An Amazon Original, Upload imagines a future where humanity has achieved something resembling immortality through the ability for the deceased to live on in a virtual afterlife. After unexpectedly dying, Nathan winds up in the lush Lake View, causing him to become dependent on his girlfriend. In the meantime, Nathan forms a bond with Nora, the customer service agent charged with guiding him through the process of settling down in Lake View.
Upload starts with almost a rom-com tone but quickly reveals itself to be closer to a murder mystery. With likable characters, charismatic performers, and social commentary, Upload's season 1 is an engaging watch that does a stellar job of setting up its sequel, which debuted on March 11, 2022. Season 2 is just as good as its predecessor, and it nicely expands upon the characters, world, and mystery.
The Real Ghostbusters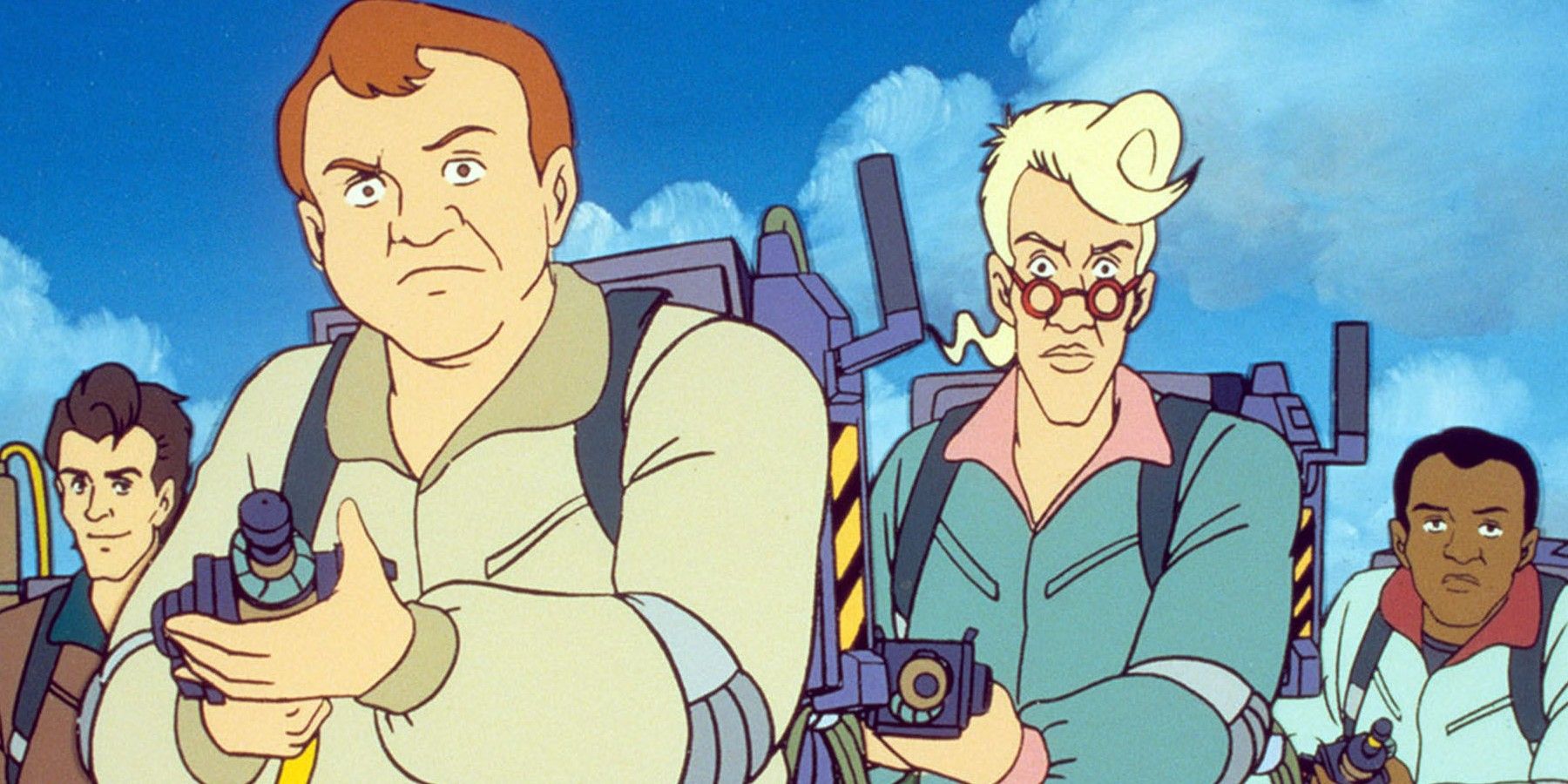 An animated sequel to 1984's Ghostbusters, The Real Ghostbusters does a commendable job of capturing the charm of the movie, even though it targets a younger audience. Unlike some other entries in the franchise, this animated series focuses on the original Ghostbusters, and they are still as endearing as ever.
The Real Ghostbusters is hardly hard science-fiction, and the show's excursions into the genre lean into fantasy. Nevertheless, the cartoon has enough sci-fi imagery to qualify as a representative of the genre. While someone's appreciation for the show might be influenced by nostalgia, The Real Ghostbusters has enough witty humor and creative designs to be worth recommending even to people who did not grow up on it.
Kamen Rider Black Sun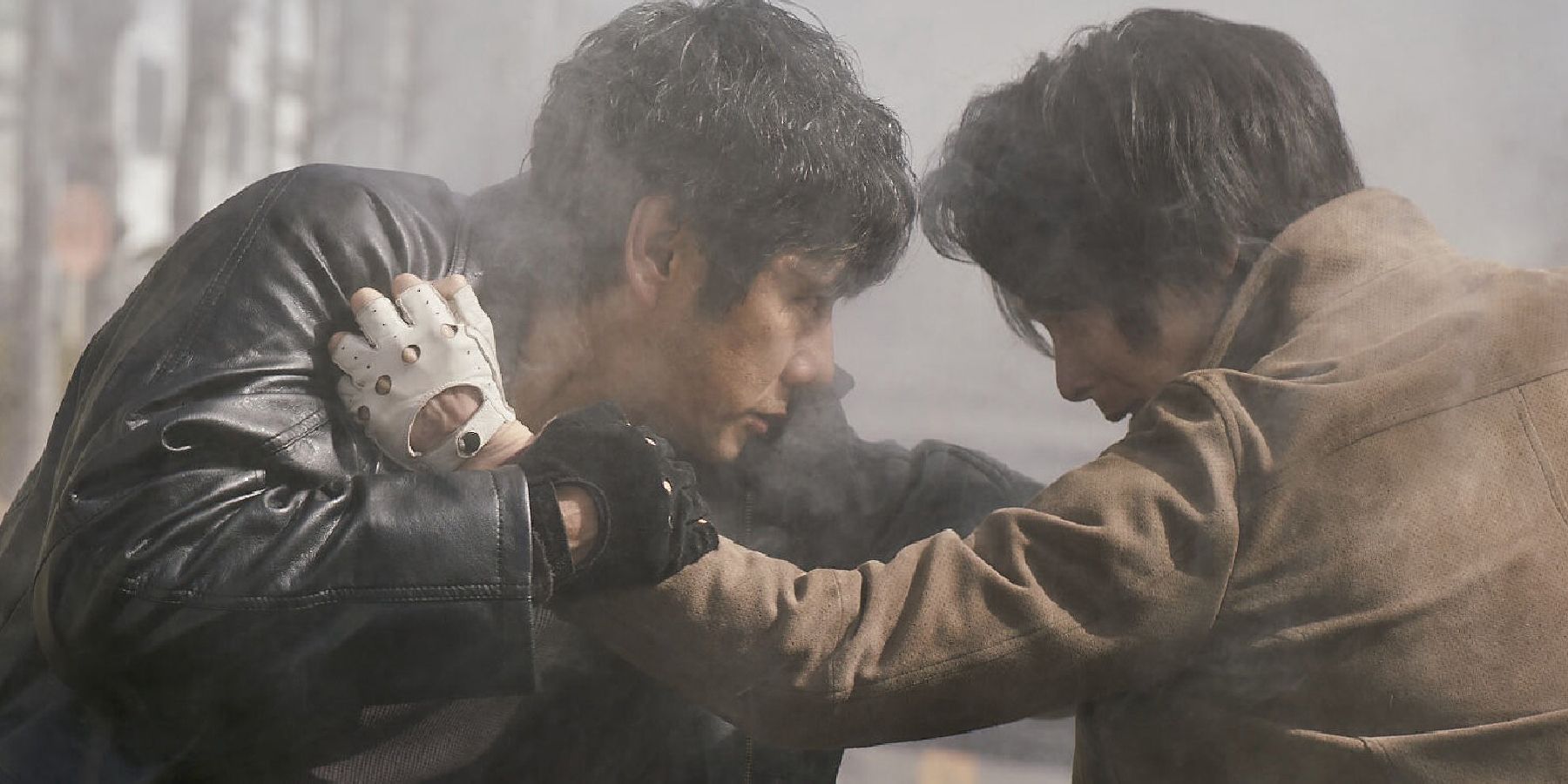 Released in celebration of the franchise's 50th anniversary, Kamen Rider Black Sun is a reboot of 1987's Kamen Rider Black, which is generally considered to be among the license's better releases. Popular as Kamen Rider might be in Japan, the property is not all that well known in North America, and the extensive range of available seasons and incarnations can put off newcomers looking for an entry point. Kamen Rider Black Sun provides an answer for that issue.
The 2022 reboot can be enjoyed without prior knowledge of Kamen Rider or the original Black. Black Sun opts for a more mature tone than the typical entry in the series, although it still retains some goofy charm. Set in a world where some people can transform into Kaijins and suffer discrimination for it, the story follows two young guys with wildly different ideologies.
Utopia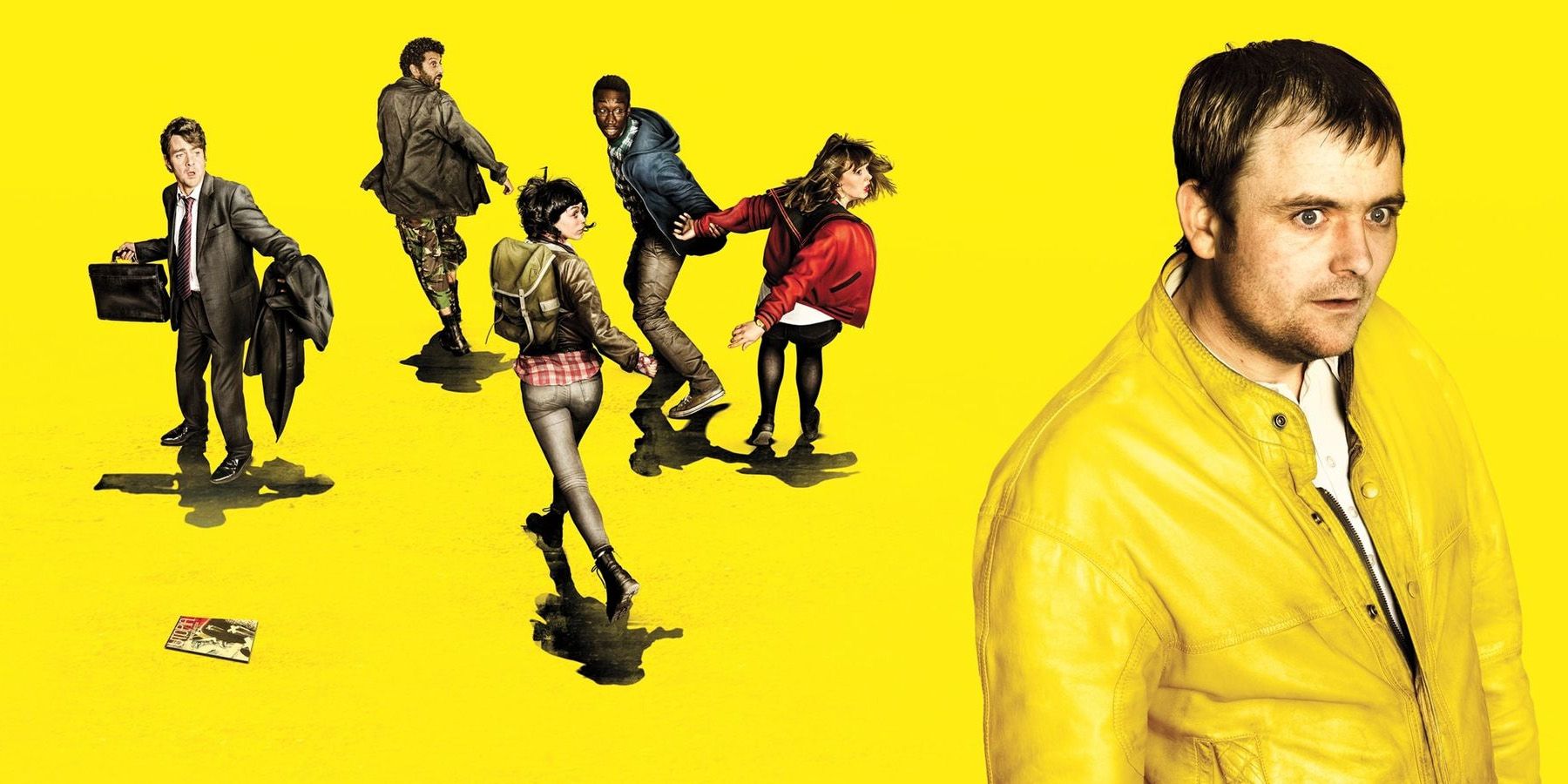 | | |
| --- | --- |
| Amazon Prime Video Link | Utopia |
| Number of Episodes | 12 |
A short-lived and criminally underrated British sci-fi thriller, Utopia centers around an unpublished sequel to a popular comic book, one that might contain shocking details revolving around a global conspiracy. When a group of obsessed fans try to track down this manuscript, they quickly find themselves facing ethical dilemmas as they try to avoid being taken down by hired killers.
Utopia combines a high-octane conspiracy storyline with an everyday British setting, and this juxtaposition works brilliantly. The show can get overly violent at times, but the story, acting, and visuals are consistently great.
The Man In The High Castle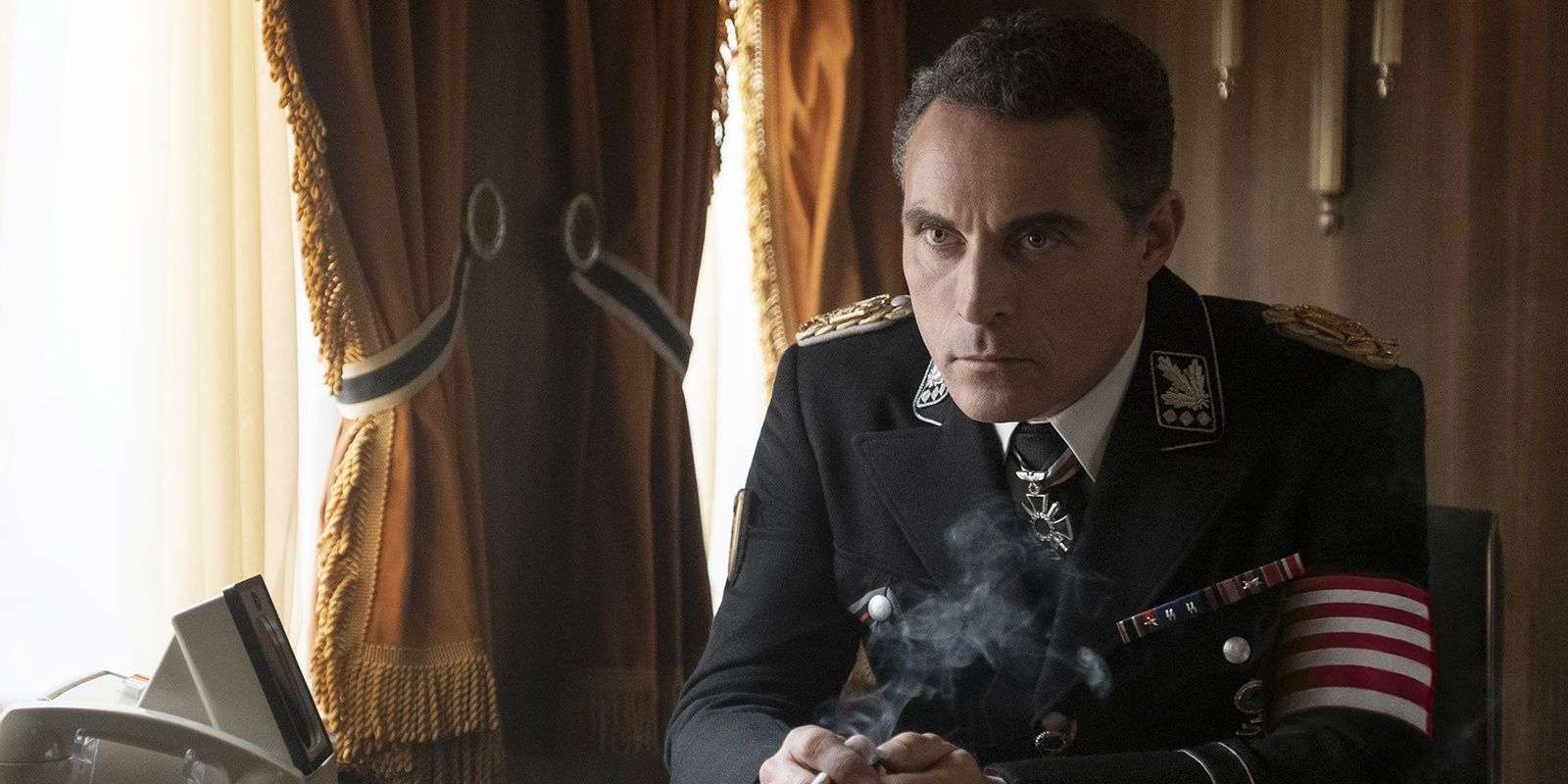 Based on Philip K. Dick's award-winning 1962 novel, The Man in the High Castle is an ambitious alternate history show that envisions a United States run by the Nazis and Japan, a result of the country losing World War 2. As TV has expanded its reach through streaming services, high concepts shows have become more feasible, and few are quite as ambitious as Amazon Prime Video's dystopian sci-fi series.
RELATED: Best Underrated Dystopian Movies of The Past Decade
The Man in the High Castle is not an easy sit, but it is a constantly compelling one. The series backs its grand visuals with nuanced storytelling that mirrors the current political climate, particularly in its later seasons. Ending after four seasons, The Man in the High Castle is a complete experience and one of the best shows on Amazon Prime Video, even if it is not quite as overtly sci-fi as some other series mentioned in this article.
Counterpart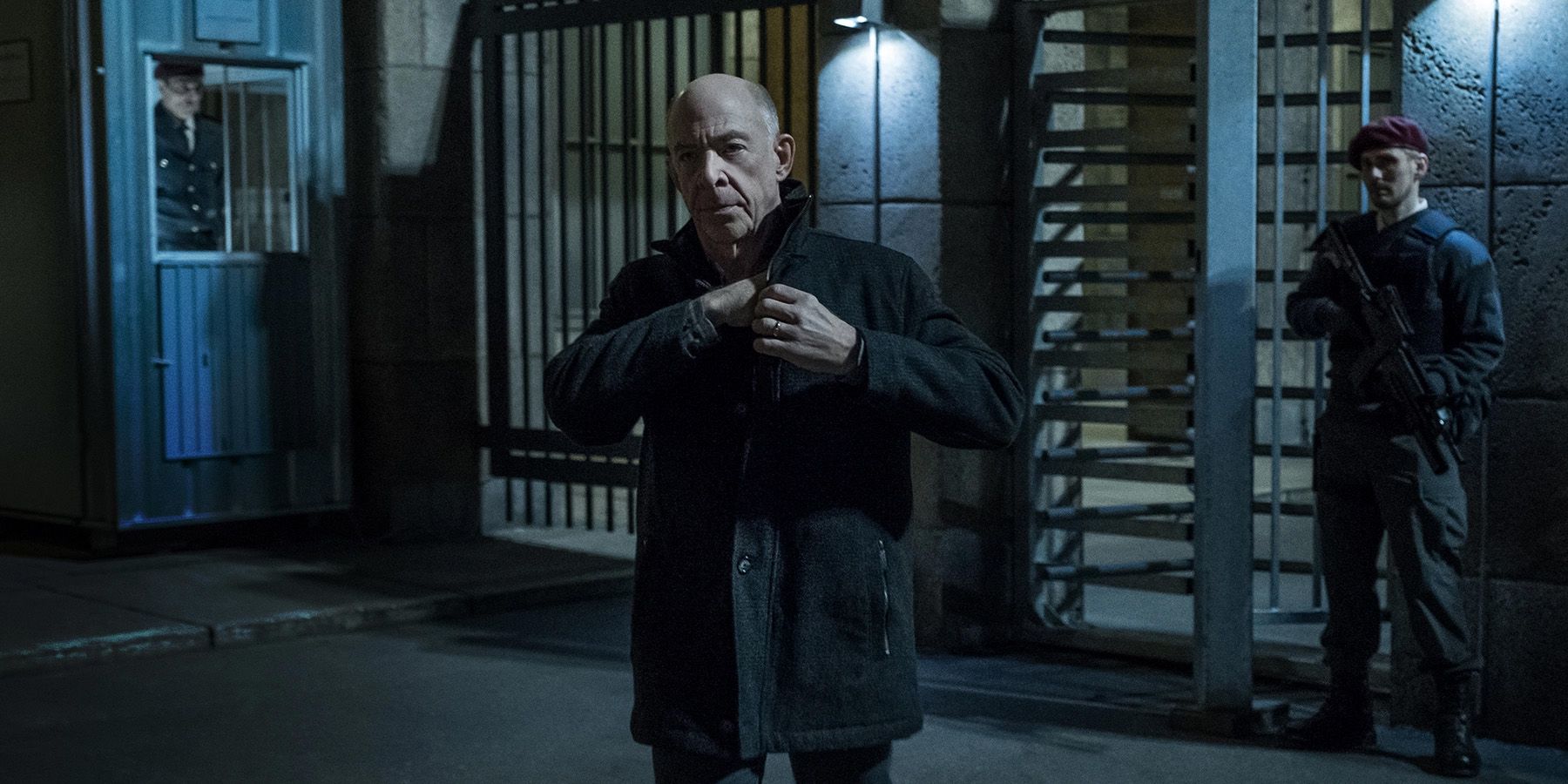 | | |
| --- | --- |
| Amazon Prime Video Link | Counterpart |
| Number of Episodes | 20 |
Spawning two seasons and starring JK Simmons, Counterpart centers around the conflict between two alternate Earths: Alpha and Prime. An intense thriller that feels ripped right out of the cold war era, Counterpart complements its high-concept premise with biting social commentary and grounded performances.
At just 20 episodes, Counterpart does not overstay its welcome, and the sci-fi series maintains an impressive standard of quality throughout its entire run. While hardly its only selling point, Simmons delivers a performance that is worth the price of admission on its own.
Eureka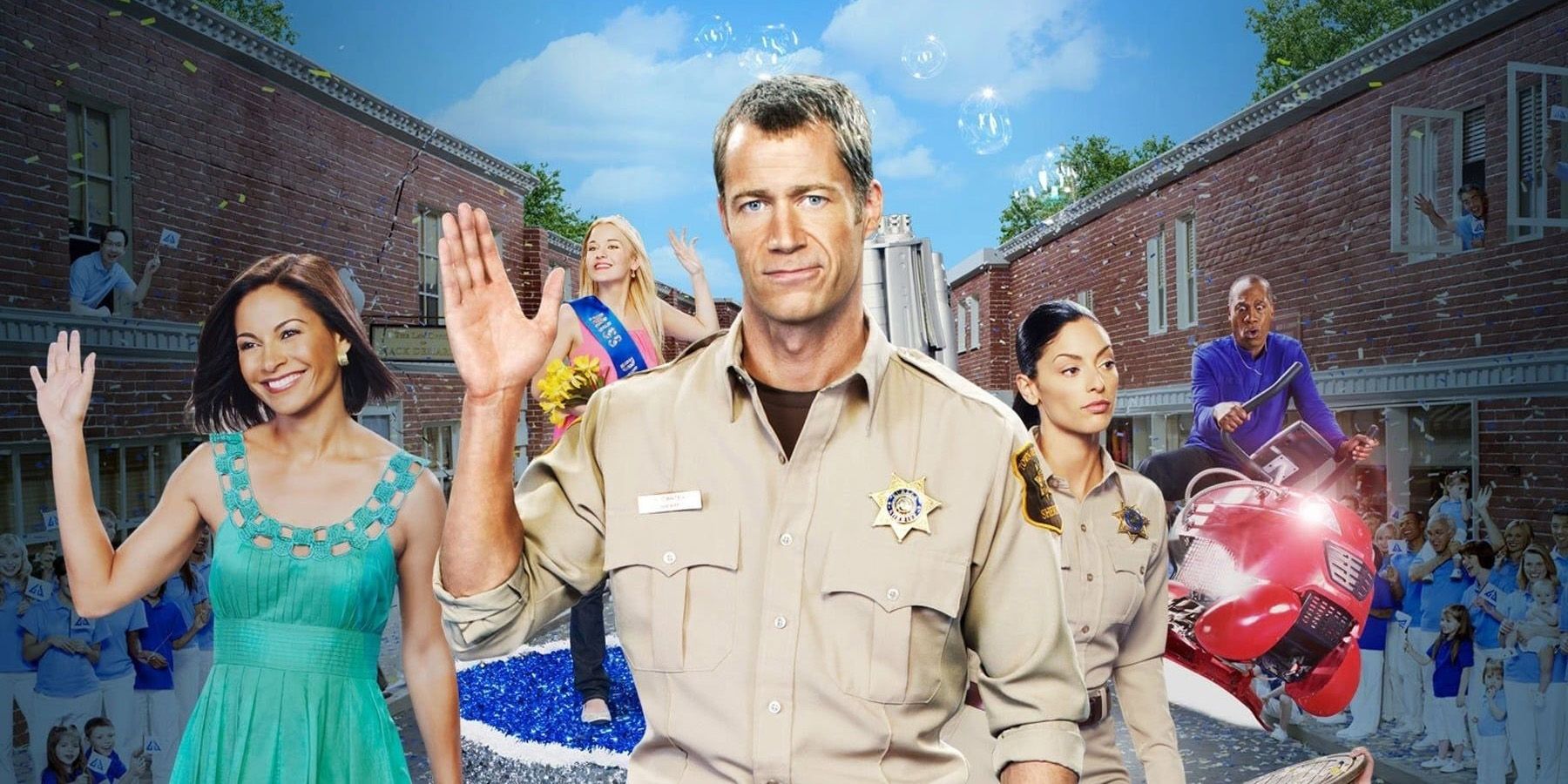 | | |
| --- | --- |
| Amazon Prime Video Link | Eureka |
| Number of Episodes | 77 |
Sci-fi stories have a tendency to get heavy, be it through complex storytelling or challenging themes. As captivating as series like The Expanse can be, there is always room for something a touch more lighthearted and easy-to-digest. When it comes to comforting sci-fi shows, Eureka might be the best on Prime Video.
RELATED: Underappreciated Sci-Fi Comedies
The title refers to a town filled with scientific geniuses and an "ordinary" sheriff who has to fix the many issues that pop up on a seemingly daily basis. Eureka is not rocket science but it is entertaining.
The Boys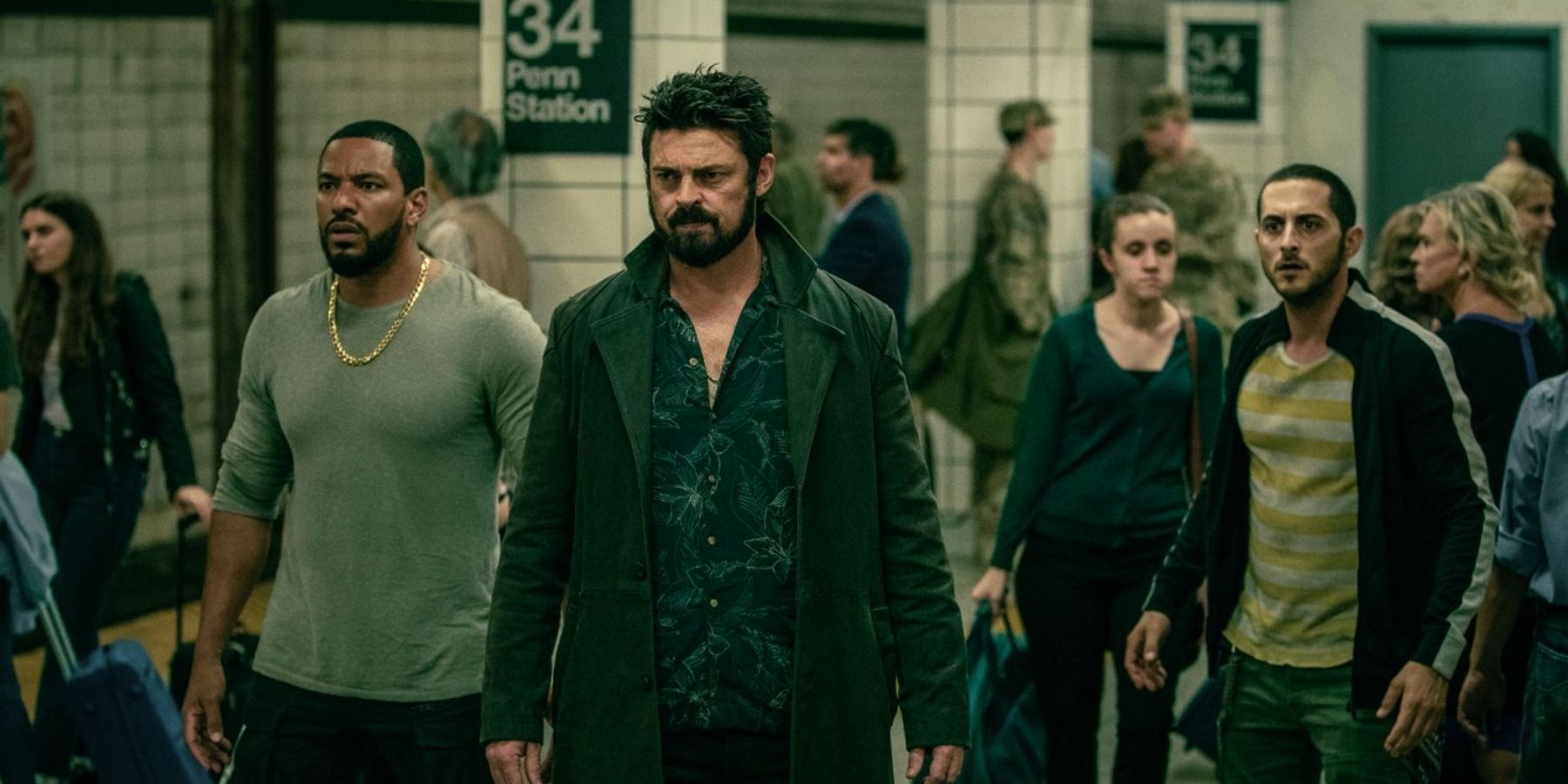 | | |
| --- | --- |
| Amazon Prime Video Link | The Boys |
| Number of Episodes | 24 |
Superhero movies and shows have been inescapable for the last decade, with Marvel and DC both producing a huge amount of content, to mostly mixed results. Amazon Prime Video also has its share of superpowered-themed products, and the streaming service seems to favor more subversive stories. While Invincible is a great animated series, the best superhero show on Prime Video is undoubtedly The Boys.
A loose adaptation of Garth Ennis and Darick Robertson's comic book, The Boys envisions a world much like the current one, albeit with a select few figures who possess powers that make them stand out like gods among mortals. The series revolves around two competing forces: The Seven and The Boys. The former are this universe's equivalent of the Justice League, although their public personas are not entirely accurate representations of their true personalities. Conversely, The Boys are "normal" people that have it out for Supes, and they will do anything to bring them down.
Although containing a fair amount of elements that are just straight-up fantasy, The Boys dives into themes like human experimentation, so it very much qualifies as a sci-fi series. More importantly, the show has produced almost nothing but brilliant episodes, and each storyline seems to improve on the last. Season 3 has recently finished, and it might have been the best one yet. Furthermore, Amazon confirmed that season 4 is on the way, so this twisted take on the superhero formula will be staying around for a while longer. Permitting someone is not put off by gore, The Boys should be a must-watch.
The Tick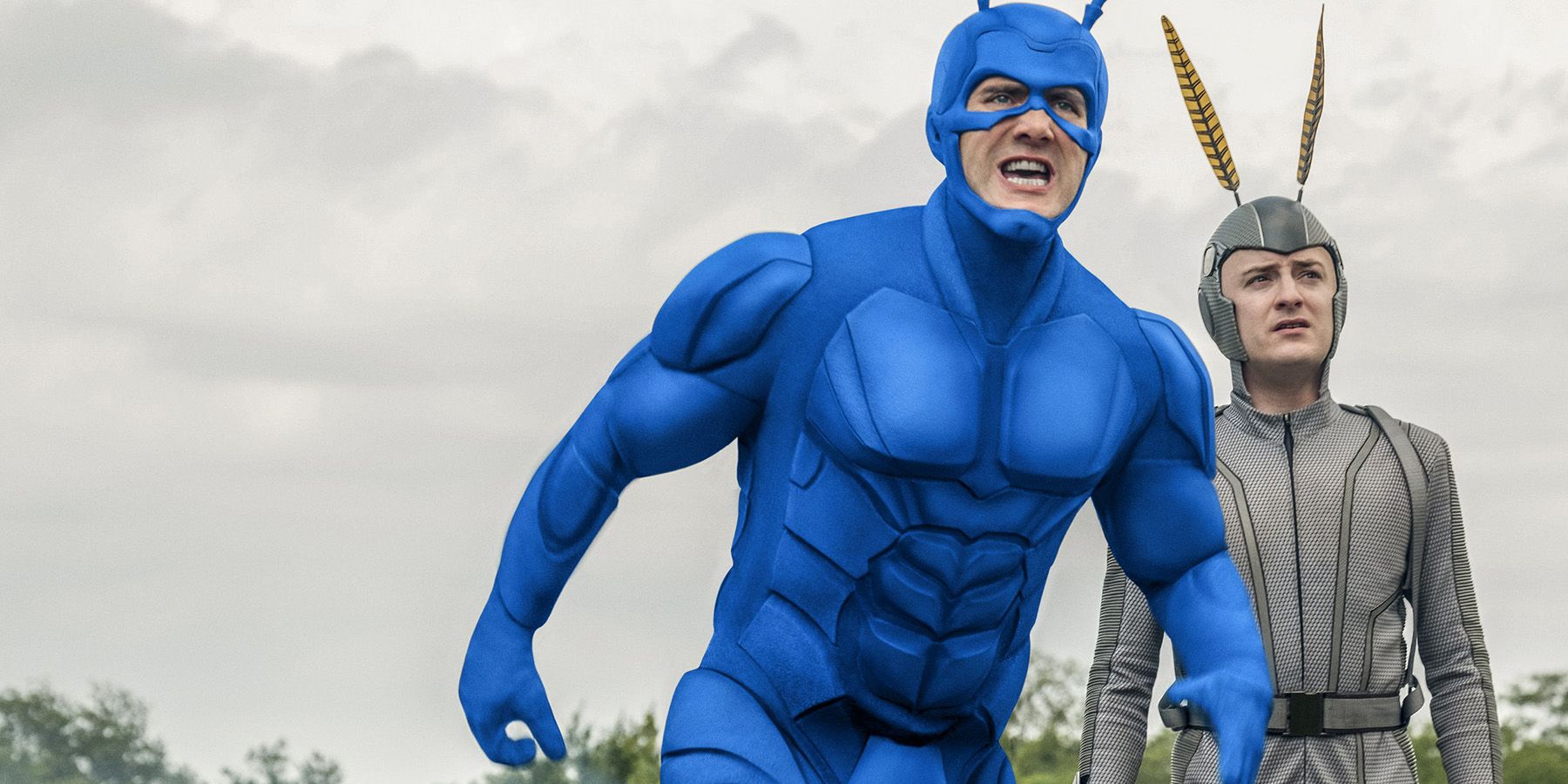 | | |
| --- | --- |
| Amazon Prime Video Link | The Tick |
| Number of Episodes | 22 |
The Tick is a superhero who has been around since the mid-1980s, and he has starred in a few shows. Amazon Prime Video's The Tick is the most recent attempt to introduce this character to the masses. While not quite as gloriously absurd as the 1994 cartoon, the live-action series has plenty of charm, mainly thanks to Peter Serafinowicz's hilarious turn as the eponymous hero.
The Tick, as a character, seems ripped right out of a Golden Age comic filled with puffed-out chests, catchphrases, and over-the-top destruction. However, The Tick is set in a relatively ordinary world, at least as far as superhero sci-fi shows are concerned. Unsurprisingly, in this setting, The Tick has a habit of making a mess.
Hyperdrive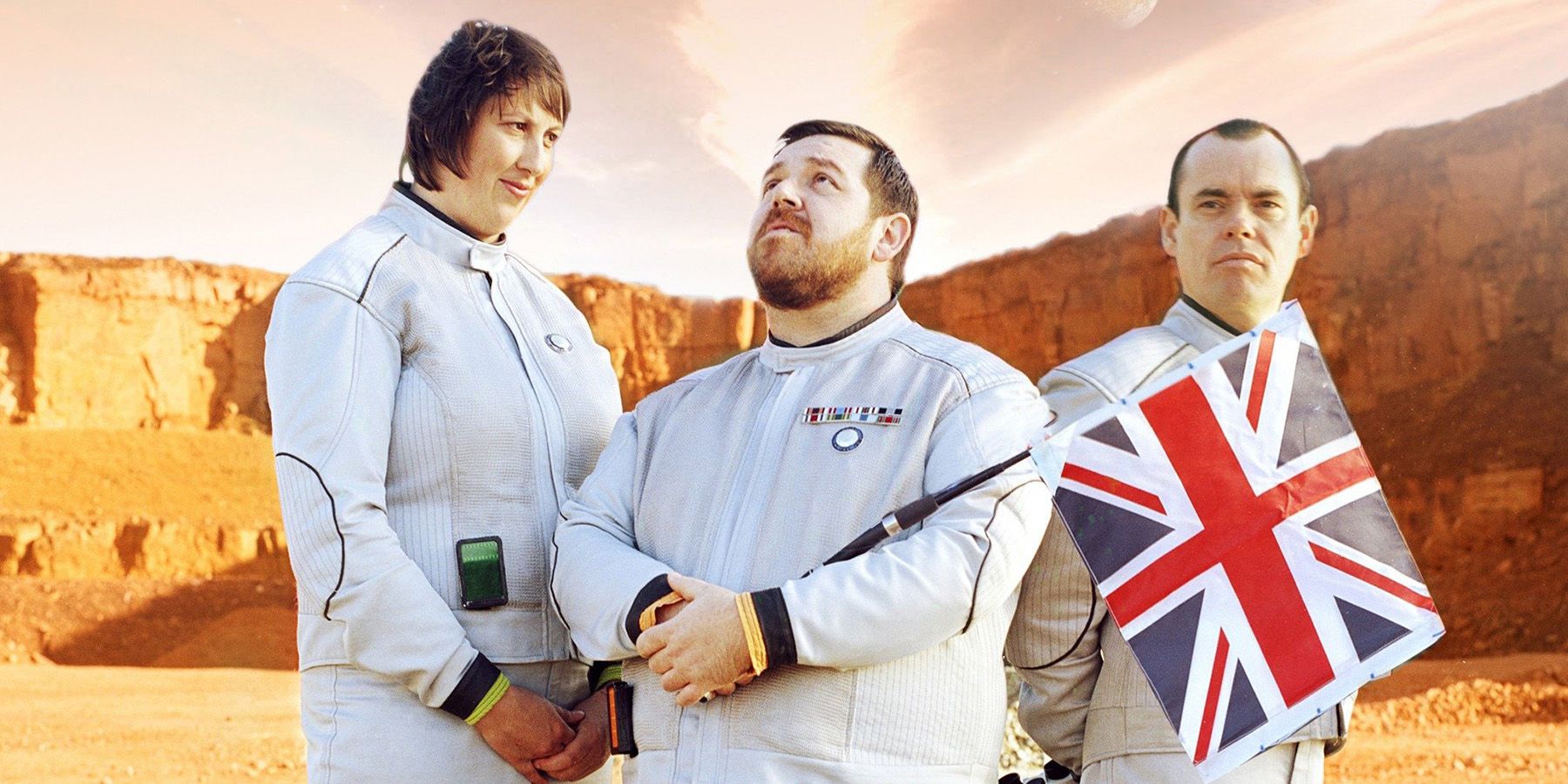 | | |
| --- | --- |
| Amazon Prime Video Link | Hyperdrive |
| Number of Episodes | 12 |
There aren't all that many pure sci-fi comedy TV shows, and the ones that do exist tend to be engulfed by Red Dwarf's shadow. That British series still sets the standard for scientific hijinks, regardless of the quality of its later seasons. While it never quite reaches the heights of its more acclaimed predecessor, 2007's Hyperdrive also proves that a sitcom in space can work shockingly well, permitting the show comes packed with lovable characters and veteran comedians.
Hyperdrive follows the HMS Camden Lock's crew as they try to introduce British sensibility to the cosmos, a goal that frequently proves to be beyond the gang's capabilities. Starring the always charming Nick Frost, this short-lived series has a lot of fun with its premise and also goes out of its way to frequently introduce new alien races.
Night Sky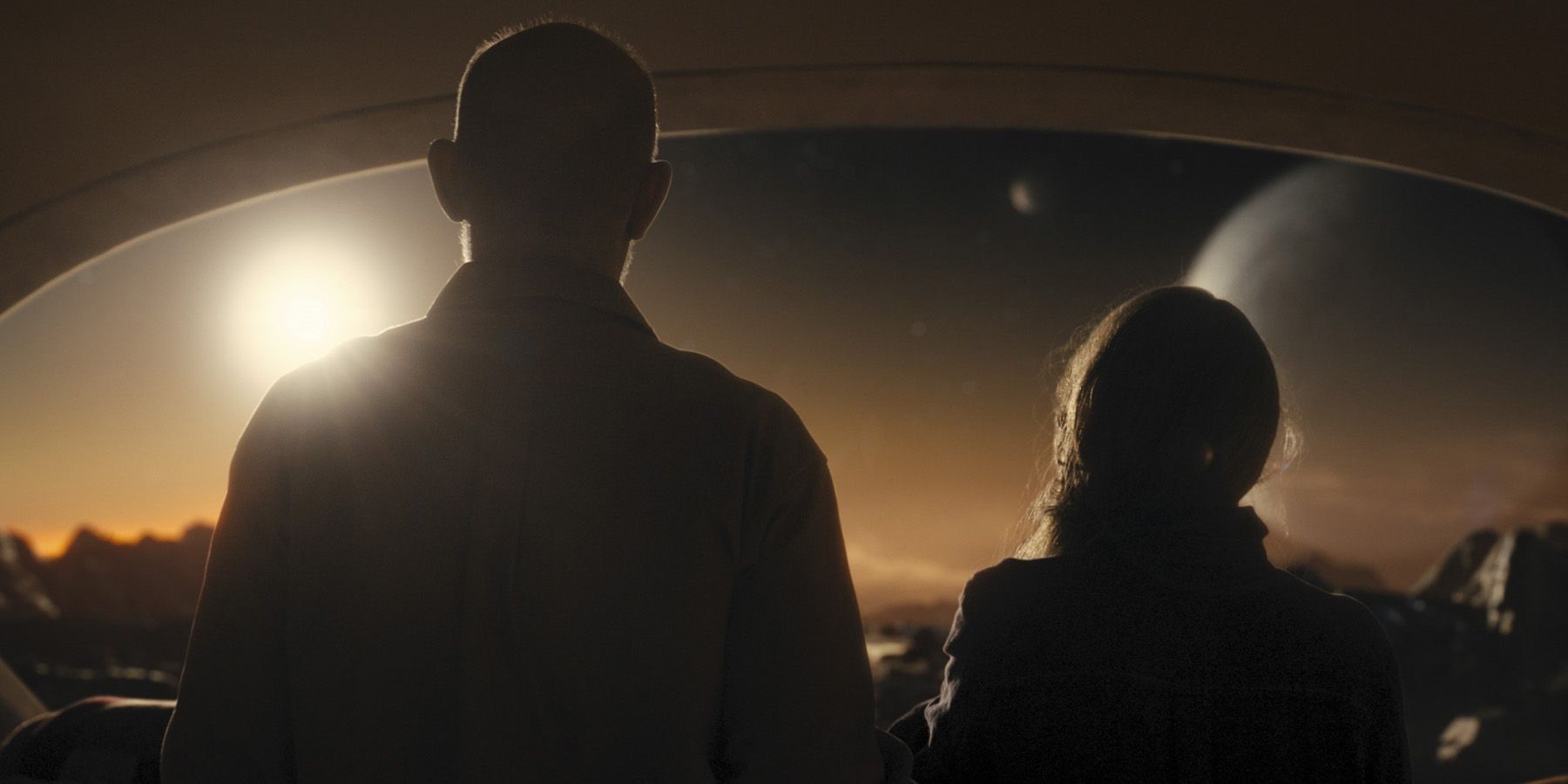 | | |
| --- | --- |
| Amazon Prime Video Link | Night Sky |
| Number of Episodes | 8 |
Blending a number of genres together, Night Sky needs to come with a disclaimer that its sci-fi flourishes can, at times, feel more like a hindrance than an advantage. Franklin and Irene York, portrayed by J. K. Simmons and Sissy Spacek, have lived in a small American town for the majority of their adult days. As the challenges of aging start to take their toll, the couple contemplate leaving behind their home. However, there is one thing holding them back: there is a portal to an alien planet on their estate. Naturally, this artifact eventually complicates things.
RELATED: Best Sci-Fi Games You Can Play On iOS Devices
Franklin and Irene's relationship serves as Night Sky's heart, and the show is by far at its strongest when this dynamic takes center stage. Spacek and Simmons deliver nuanced performances that brilliantly reflect the lifetime shared between these characters. Whenever Night Sky shifts towards another plot thread, the story loses quite a bit of momentum; nevertheless, the show's high points outweigh its disappointing moments.
The Man Who Fell To Earth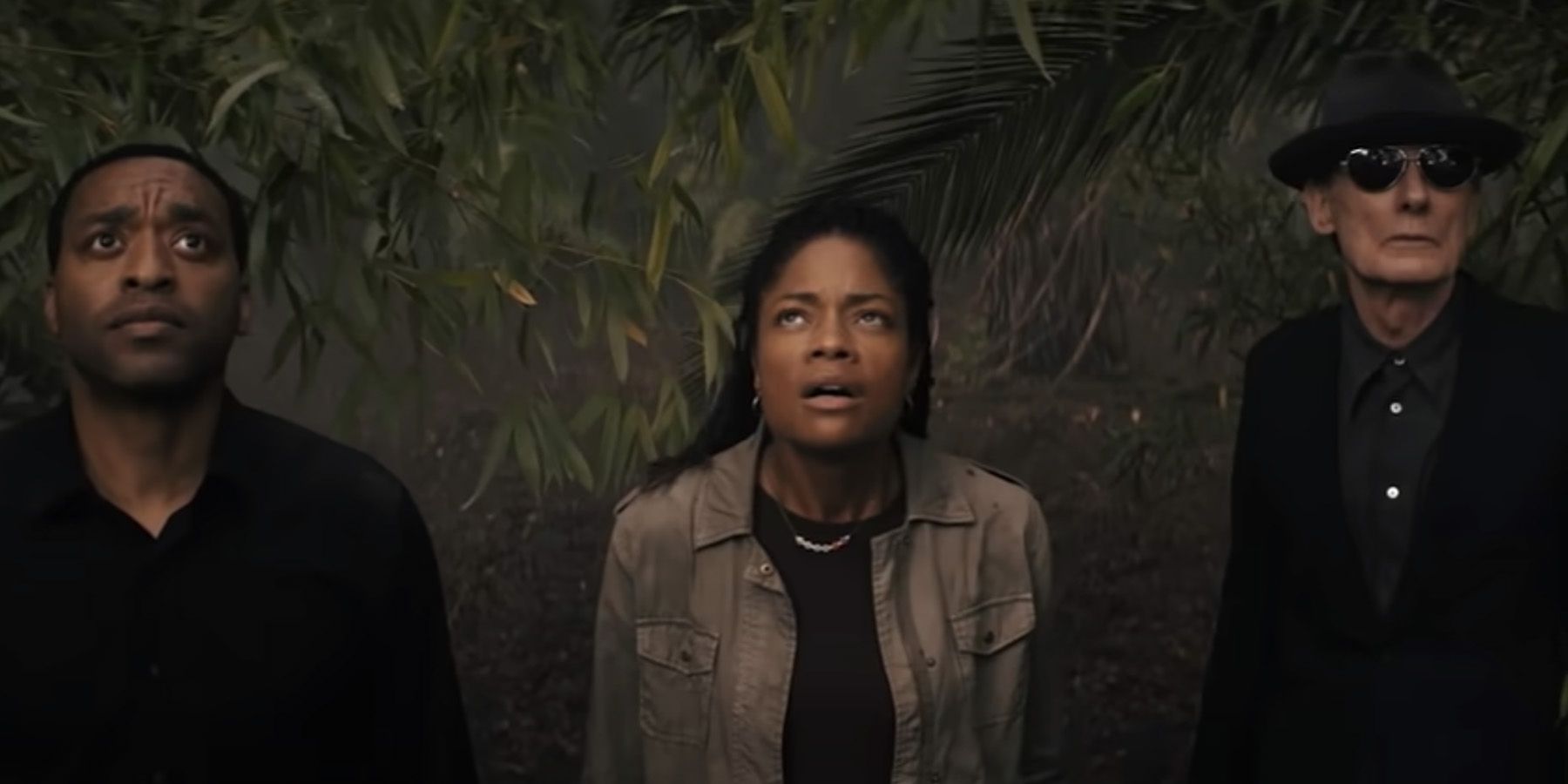 A continuation of the 1976 movie with the same name starring David Bowie, which was already an adaptation of Walter Trevis's 1963 novel, The Man Who Fell to Earth revisits many of the same themes that dominated these classic iterations of the story. Once again, the focus is on an alien, this time portrayed by Chiwetel Ejiofor, who lands on Earth in the hope of finding a way to salvage his race. This mission proves to be anything but simple.
RELATED: The Best Sci-Fi Movies On Hulu
Compared to the book and movie, this series has considerably more lighthearted beats, mainly courtesy of Ejiofor's fish-out-of-water alien. However, these comedic moments do not come at the expense of drama or mystery, two things The Man Who Fell to Earth has in spades. Even though it is a different beast from the movie, the show does more than enough to justify its existence and form its own identity.
Tales From The Loop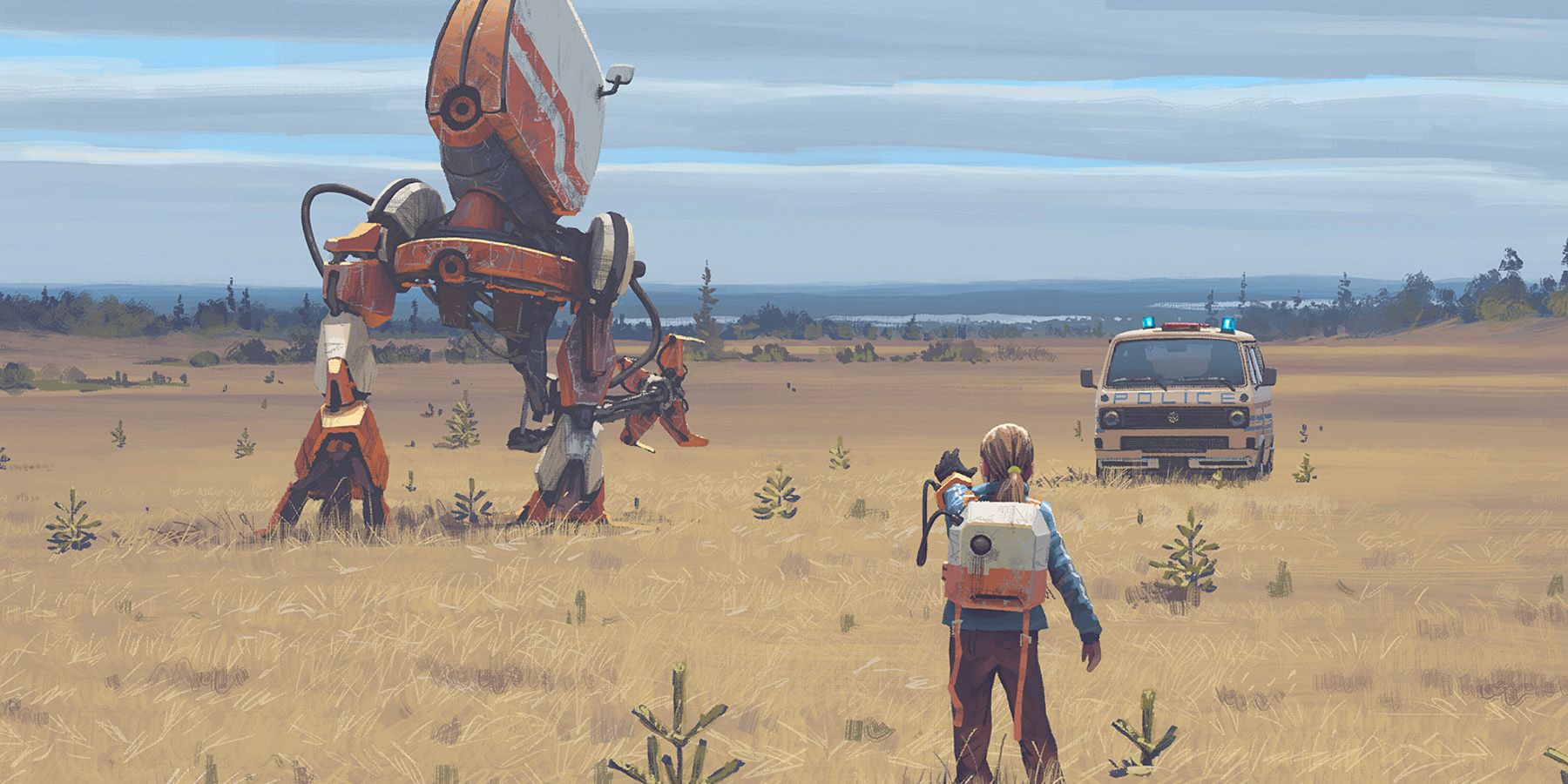 Science-fiction and big ideas go hand-in-hand, but some of the genre's most effective stories are mainly concerned with examining the average person's reaction to the extraordinary. Tales from the Loop takes place in a town built upon a facility housing a machine called the Loop that can produce strange, unexplainable phenomena.
While the Loop might be the catalyst for many of the show's plotlines, the town's residents are its heart. Rather than deciphering the inner workings of a fantastical machine, Tales from the Loop studies human behavior and the way people change over time.
We hope you like the items we recommend! Game Rant has affiliate partnerships, so we receive a share of the revenue from your purchase. This won't affect the price you pay and helps us offer the best product recommendations.
[ad_2]

Source link