[ad_1]

In August, the Ukrainian esports organization Natus Vincere announced the signing of the youth Dota 2 roster. It was called NaVi Junior, similar to the club's roster for talented young CS:GO players.
The event has become remarkable because academy rosters are not that popular in Dota 2, compared to other disciplines, for example, CS:GO or League of Legends. In this material, we will find out what consequences the foundation of the academy roster by the team NAVI might lead to, compare the Dota 2 experience with a similar one in other competitive games, and also make a conclusion out of the situation.
NAVI Junior's prospects in Dota 2
The Born to Win assembled a roster of players aged 15-17. They will be coached by Ivan 'Artstyle' Antonov. Artstyle has been in Dota 2 for more than 12 years, achieved victory at The International, and worked as a coach in almost all famous teams in Eastern Europe. It is worth noting Natus Vincere, Virtus.pro, PuckChamp, and Winstrike Team. The specialist has significant experience in working with players.
And what about the Natus Vincere organization itself? If we are talking about academy rosters, the Ukrainian organization has NaVi Junior in CS:GO and used to have NAVI Youth. It means that the team has a well-established structure for recruiting and preparing young players. And considering that Valerii 'b1t' Vakhovskyi who demonstrates a nice play at the international level on the main roster of NAVI is a native of NaVi Junior, it can be said that it is paying off.
The team just hired a young player without any experience of playing in professional teams and provided him with conditions for development, and this player shows a good performance on the main roster of NAVI after a year. He even creates competition for the recognized stars of the organization from time to time. Also, a good example is Danyyl 'headtr1ck' Valitov who had his baptism of fire at BLAST Premier: Fall Groups 2022, after that they stated their willingness to transfer the player. NAVI did a similar procedure with m0NESY.
Headtr1ck even started in NAVI Youth, the youngest squad of the Ukrainian organization, which confirmed the effectiveness of the business model with academy rosters once again.
Obviously, The Born to Win will use the CS:GO experience in the development of a similar Dota 2 roster. But they can face a bunch of problems here.
Problems of academy rosters in Dota 2:
The low level of competition
The low number of tournaments by third-party operators
Valve is not interested in developing the esports infrastructure in Dota 2
First of all, a low level of competition between youth teams. It is more of an exception to the rule than usual stuff in Dota 2 in 2022. Some organizations are trying to build a club infrastructure and create rosters for talented young players. For example, Nemiga Gaming has Zorka, an academy roster of the club. But this tendency is not spread among BIG players on the esports scene. In the fairly near past, there were successful cases of VP.Prodigy and OG.Seed but once again, these are single examples among famous teams.
[break]recomended_links[break]
Secondly, there are no tournaments for such teams in Dota 2 due to the low number of academy rosters. Yes, there are Tier 3 and Tier 4 events with small prize pools. But considering that we have 6 gaming regions, the situation is pretty sad.
And finally, probably, the biggest problem – Valve is not interested in developing the esports infrastructure in Dota 2. The company does not want to solve the issue of The International and its overgrown prize pool, which is killing the professional scene in the game slowly but steadily. The introduction of DPC leagues had to fix the problem somehow but a small prize pool and a long format do not change the situation drastically. Respectively, youth rosters face the problem of both the absence of tournaments and low financial profits. The tournament systems like BLAST Premier, ESL Pro League, and others have not become widespread in Dota 2.
Generally, Natus Vincere's decision to work on the development of young players and grow the reinforcement for the main roster can be called extremely positive, considering their previous experience. The organization regularly suffers from recruiting players who ask for a big salary but do not show proper play. Plus, this decision can bring fresh blood to the professional Dota 2 scene.
The impact of academy rosters in other disciplines
In CS:GO, it has already become a tradition when every respectable team has its own academy roster. It is a nice instrument, which helps to grow motivated players in the organization's structure for a low cost. There are lots of examples.
Some famous clubs, which can boast of academy rosters:
And this is not the full list. Due to a large number of such rosters, tournament operators have a motivation to host tournaments targeting youth. There are even a series of events. For example, WePlay Academy League. Since the middle of 2021, the Ukrainian tournament operator has already hosted 5 tournaments, which focus on the young generation of professional players.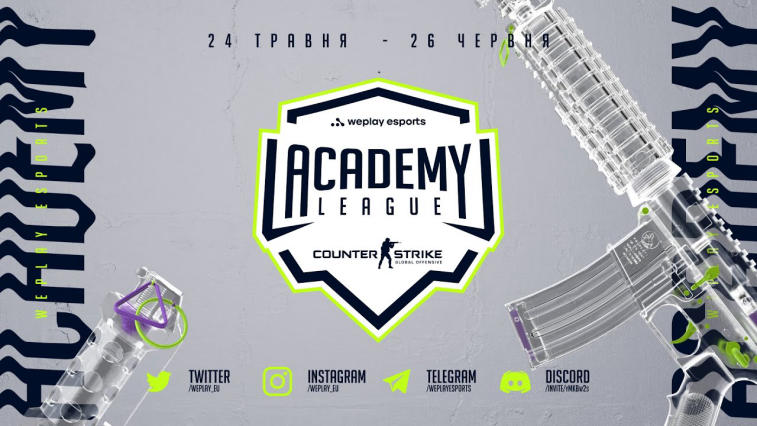 Besides the NAVI's experience of promoting players from the academy roster to the main one, there are more examples. At the beginning of this year, Team Spirit moved Patsi and s1ren to the main roster of the organization. In March, the main roster of BIG was reinforced by Krimbo who is a native of BIG Academy. A similar practice is used in Overwatch and League of Legends.
Conclusion
How much academy rosters and whether they will develop at all in Dota 2 will depend on Valve's policy regarding esports in their MOBA discipline and the success of Natus Vincere. If their youth roster achieves success and young players receive slots on the main roster, other teams will be able to use this experience.
But there is another option. If NAVI does not succeed and the roster does not bring the desired results, it will be simply disbanded. The consequences will not be very good.
There are directions for esports in Dota 2 to tend and develop but it is closely tied with the financial side of the business and the developers' attitude. Let's see where it all goes.
[ad_2]

Source link